Interview: TokBox's Easy-To-Use Video Chat Ning App
Ning Apps
People Profiles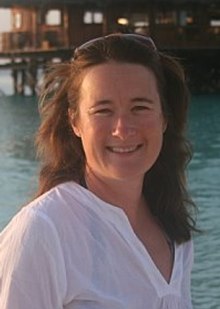 Instant messaging is easy on a Ning Network, thanks to the Chat feature. Displayed as either a persistant chat bar on the bottom of the page, or as a feature on the Main Page, Chat is an easy way to let your members conenct with each other in real time. But what if you want something a little more… visual?
Enter TokBox, a Ning App that allows members to easily video chat with one another. VP of Marketing and Business Development Micky O'Brien walked us through some of the TokBox need-to-know info.

What's the background of TokBox? Can you describe what the product does?
The TokBox team believes in the power of face-to-face communication as a way to build teams, build communities and build relationships. So we wanted to create a really simple way for people to video chat with a group of their friends, customers or colleagues.  You can video chat with up to 20 people at once, or with Broadcast Video Chat you can add an audience of up to 200 people. Because TokBox is web-based, all anyone needs to join is an internet connection and webcam, no need to download or configure anything or have any special equipment.
Since we launched in October 2007 we have seen thousands of groups of people get together to discuss the things that matter most to them, whether that is a book club, a prayer group, a support group or simply a group of friends that share a passion for the movies.
How did you decide to start developing on Ning?
As we increased our understanding of who was using TokBox and what for, we realized that Ning, as a network of groups and communities, was the perfect place to offer TokBox's group video chat functionality. We already had a video chat API in place and so making the changes that we needed to create the OpenSocial App was easy.
Is there a specific type of Ning Network you had in mind when you built the TokBox Ning App?
Video chat really is applicable to anyone who wants to communicate face-to-face, meaning most Ning Networks. That said, since it has launched, we have seen some Ning Networks find it more relevant than others, particularly those who want to build a deeper rapport and relationship between their members or have a more visual message.
Can you provide an example of a Ning Network that is are using the TokBox Ning App?
My Shimmer is a Ning Network for women to share their beauty secrets. They have lots of tips and tricks to share that are reliant on a more visual form of communication.
What's next for TokBox? Where do you see it going from here?
We've recently launched a number of features on tokbox.com that we think would be really useful for Ning Networks.  Moderation and Scheduling enables the chat organizer to schedule the chat in advance, control who comes in to the video chat as well as the media shared. Broadcast video chat enables the organizer to have up to 12 people in a video chat and then add an audience of 200 people.
The audience can participate by submitting video questions, text message or even being moved on-screen to participate directly in the video chat. We would like to launch all these features in to the OpenSocial App in the coming weeks. Following that, we will continue to listen to Network Creators to hear what features they would like to add next.