It's Sleek, Slim and Makes a Ning Network Look Awesome…
General
Ning Network Spotlight
We'll admit it. Around the office last week, there was a buzz … one that had nothing to do with NCAA basketball, and everything to do with a hot new device — the iPad.
While some have already picked up their snazzy new toys, others are forced to beg friends and co-workers for a chance to play. One thing is for sure: any time we can combine our love of Apple, technology and Ning, we're happy. With this in mind, we asked Twitter followers and Facebook fans to send us pictures of their Ning Networks on the iPad. So far, so good!
The Creators Ning Network — the hand model is Community Manager Eric.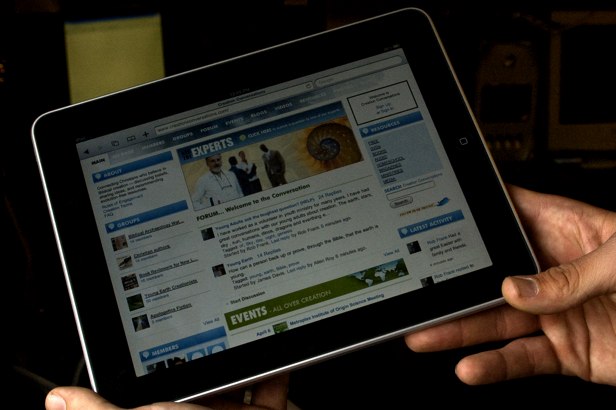 Creation Conversations, which is a Ning Network for connecting Christians who believe in Biblical creation.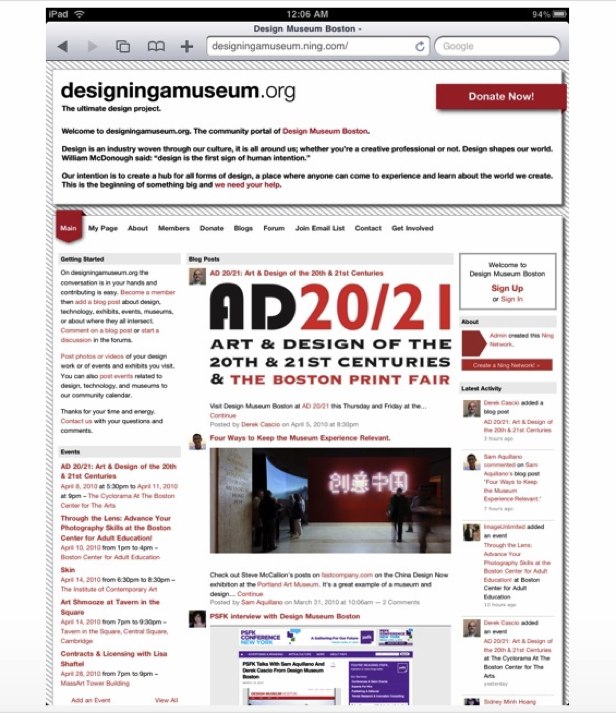 Above is Designing a Museum Boston, the community portal for the Boston's Design Museum. Jay Blackman sent us a picture of the private Brentwood School District Ning Network. And Nick from TaipeiMac sent us two images; the first, of an iPad in the wild, and the second of what TaipeiMac looks like on screen.