Keep on Truckin'
Ning Network Spotlight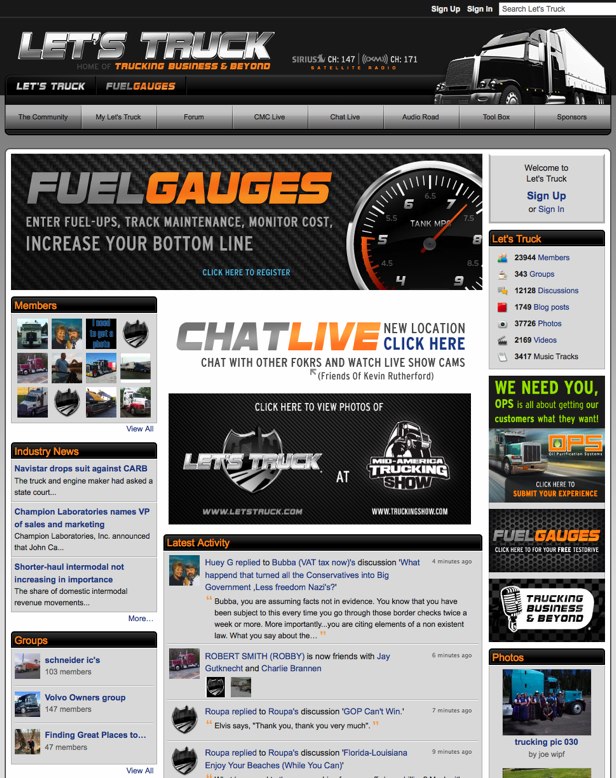 24,000 members can't be wrong. Let's Truck is the place to be for anyone and everyone in the trucking and long haul business. A longtime Ning Network (it was started in spring of 2007), Let's Truck has a suite of features meant to keep members engaged and coming back for more.
In addition to the standard suite of features, Let's Truck is also rocking the BlogTalkRadio Ning App. Members can tune into "Let's Truck, with Kevin Rutherford" without ever leaving the Ning Network. If you have an existing online radio show, using a Ning App is a simple way to integrate it with your Ning Network.
While profession is what ties the members of Let's Truck together, the discussions in the forum range from equipment to politics. Interested in a new set of tires? Here's a group of people who can offer up their own experiences. When they aren't talking about trucks, the members have lots to say about other subject, including regulations, taxes and insurance issues.