On the Last Tuesday of the Month, a Virtual Artwalk
Ning Network Spotlight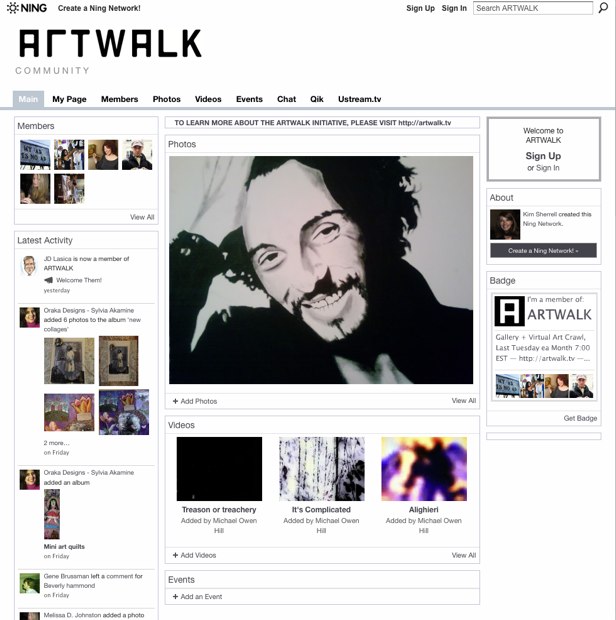 On the last Tuesday of every month, artists and art lovers are invited to meet up for a virtual art crawl. Tomorrow night, at 7 p.m. Eastern, art lovers from around the globe will congregate online and try to answer the question, "Where is the best art now?"
Much of the monthly artwalk happens on Twitter. Participants use the hashtag #artwalk to mark their tweets, and usually include links to their favorite new art. Following the stream creator Kim Sherrell has set up is a fantastic way to explore the contemporary art world without ever leaving home.
Artists participating in Artwalk are invited to join the Artwalk community, a Ning Network. There, members have a centralized place to post — and promote — their own art, on the monthly Artwalks, or whenever they simply want to share their work with a new audience. More than 2,000 photos have already been added, and members are increasingly posting videos as well.
So, to recap: the monthly virtual art crawl, Artwalk, starts tomorrow night at 7 p.m. Eastern. Join in via Twitter tomorrow, and upload and share at anytime on the Artwalk Community Ning Network.