Ooooby — A New Way of Local Eating
Ning Network Spotlight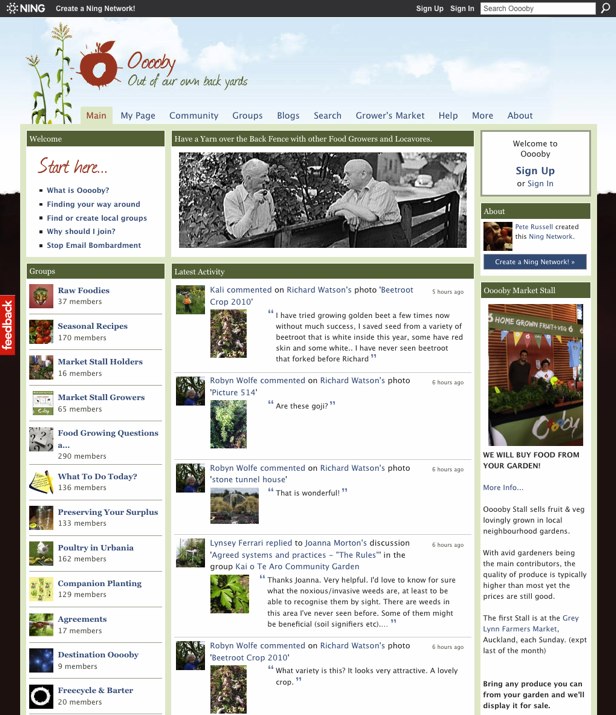 Ooooby. Sounds like baby speak, but it's actually an acronym standing for: Out Of Our Own Backyards. Ooooby is all about "connecting communities through local food." It's a place for people who grow, eat and sometimes sell food grown in their backyards to connect with each other, a network of food gardeners and locavores who support local food and living locally.
The Ooooby Ning Network also serves as a place for people to plan and organize Ooooby Market Stalls. Ooooby Stall sells fruit and vegetables grown in local neighborhood gardens; farmers market attendees can buy or barter for food from the stalls. That way, everyone wins. People who grow excess food can make sure it doesn't go bad, while shoppers know they are purchasing locally and humanely grown food.
Not every local market has an Ooooby stall though, so one way members are getting access to the fresh fruits and vegetables they are seeking out or people they want to sell to, is online. Via a custom Ning App called Grower's Market, members can post listings for homegrown foods they are looking to barter or sell.