A Place to Discuss What's Going on in The Nation
Ning Network Spotlight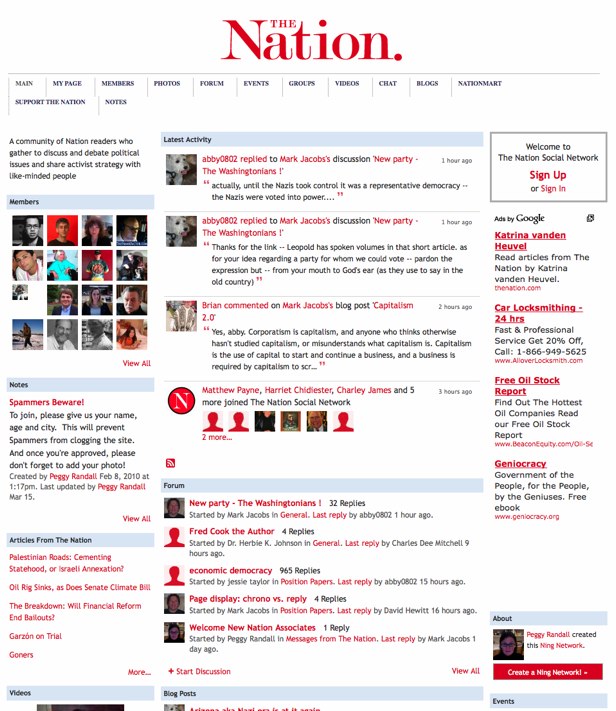 The Tea Party, economic democracy, Arizona's immigration reform efforts — there's plenty to discuss on The Nation Social Network, an online community for reader and associate of The Nation magazine.
If it's on the pages of the magazine, or in the news elsewhere, it's being discussed in the forum discussion. No topic is off limits, which means members discuss everything from SCOTUS nominees to baseball (hint: some think there should be a salary cap). For a discussion that's indicative of the intense debate that regularly occurs amongst readers of The Nation, make sure to read through this discussion on the pros and cons of a national ID card.
For both new and long-time readers of The Nation, their social network provides an outlet to explore topics, connect with other readers and engage in some healthy and vigorous debate.