Exploring and engaging through TEDx
Ning Network Spotlight
The TED conference is an invite-only event held annually in Long Beach, Calif. The theme of TED is "ideas worth spreading," and speakers have included everyone from Jamie Oliver to Urgent Evoke Network Creator Jane McGonigal. Inspired by the talks and ideas at TED, communities around the world are creating their own TED events, called TEDx. From the TED website: "TEDx is a new program that enables local communities such as schools, businesses, libraries, neighborhoods or just groups of friends to organize, design and host their own independent, TED-like events." Many TEDx events are using Ning to organize attendees, post information and continue the conversation, even after the conference is over.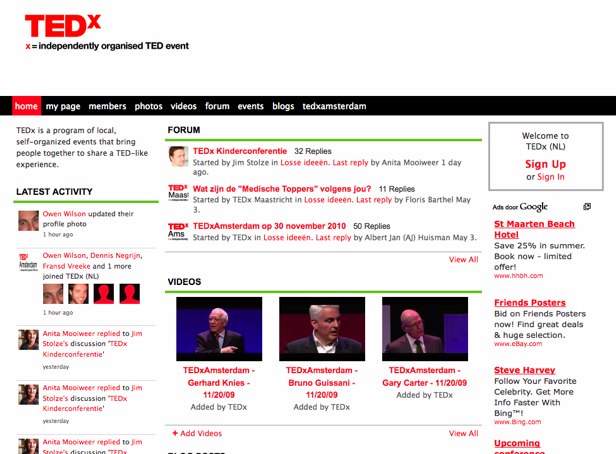 In the Netherlands, the TEDx Ning Network is active on a daily basis, despite the fact that their next event isn't being held until November. Members are already planning details about the Nov. 10 event, which will be held in Amsterdam. Not to be out-shown by their countrymen, thought leaders in The Hague are planning their own TEDx event. Leading up to the official event is a series of interactive salons featuring speakers on a variety of interesting topics. The next salon — this weekend — is all about science.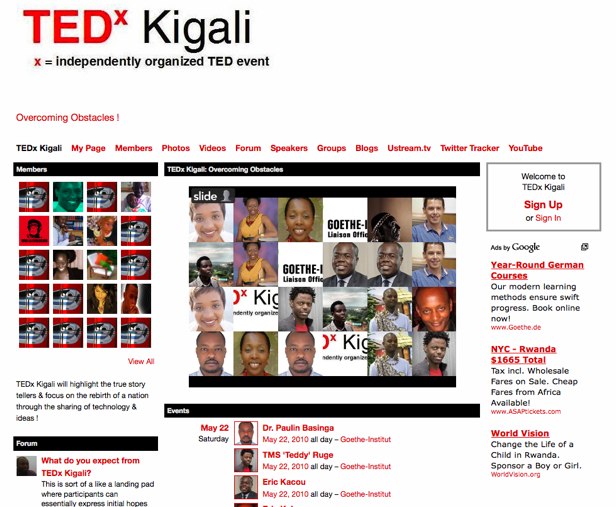 Around the globe in Rwanda, plans are in the works for TEDx Kigali. Being held on May 22, the event is bringing together leaders from nonprofit, political, cultural and social organizations. A list of who will be attending the one-day conference is also available on TEDx Kigali.
Start create political website with Ning: https://www.ning.com/create-political-website/