The Crunchiest, Cheesiest Ning Network in Colombia
Ning Network Spotlight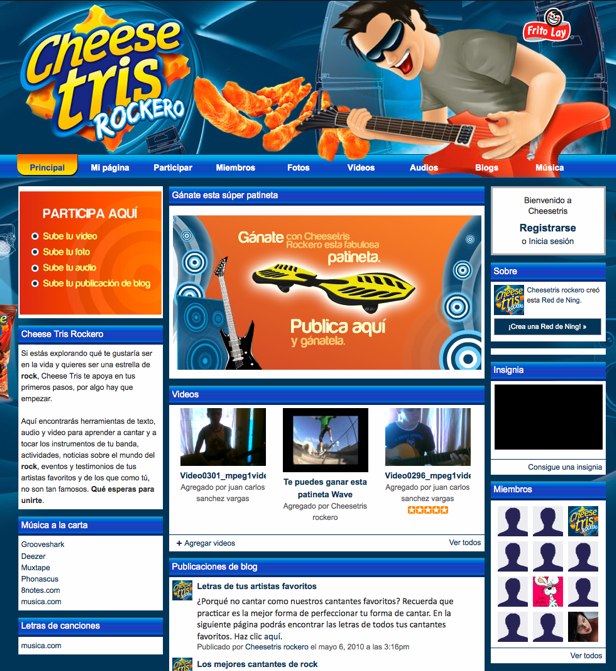 Crunchy, cheesy and full of rock and roll: that's the promise of Cheese Tris, a snack offering from Frito Lay. To get Colombians excited about Cheese Tris (and the possibility of becoming a rock star), they've created a new Ning Network, Cheese Tris Rockero. At the heart of Cheese Tris Rockero is a contest to discover the next great rock and roll star in Colombia.
To enter the contest, members need to upload a video or song and then get their friends to vote for their submission. The top 20 vote-getters receive prizes. You can check out some of the submissions on the video and audio pages.
Cheese Tris Rockero is just the most recent example of how brands are using Ning to reach out to their most passionate customers. For more examples of how this is done, check out the brand spotlight page, where you can learn about how other companies are Ning Networks.