Now available: Help your members with login issues
Ning's Tips and Tricks
Updates
The most important action a member can take is signing up or signing in. If a member can't do that, they won't be able to do anything on your Ning Network.
It's natural, then, that you should want to help anyone who has run into problems signing up or signing in. Now, you can do just that.
We've added a new contact form to the "Problems Signing In" page, as you see can below or here on Creators. Members who are having trouble signing up or signing in can use this form to contact your Ning Network's administrators to let them know.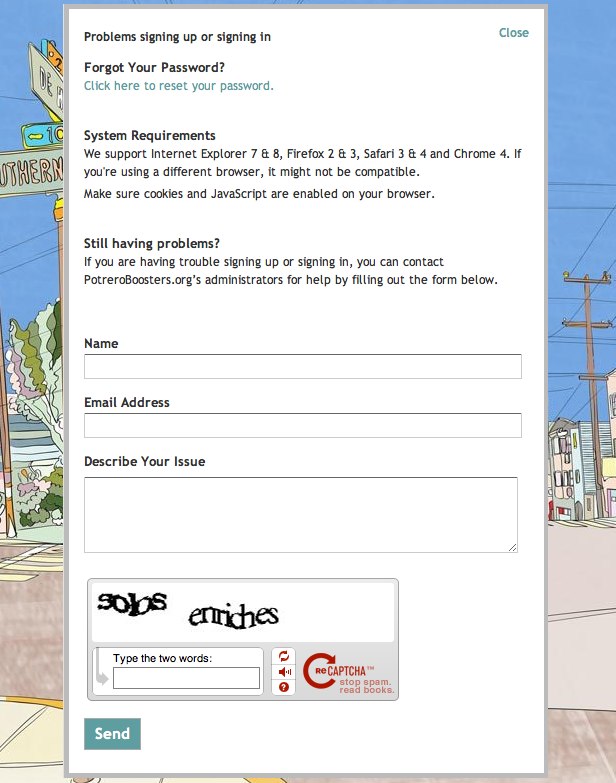 Administrators and Network Creators who have not turned off "Feedback and Problem Reports" emails will receive a notification when a member uses the form. They can then assist the member directly via email.
Members today can email administrators via the "Report an Issue" link in the footer of your Ning Network, but they have to be signed in to the network to access the form. Now, members can contact you even if they can't sign in.
In our effort to emphasize Network Creator choice, we've left this contact form hidden on all existing Ning Networks. To enable it, simply click the new "My Network" tab, and then "Members". Click "Controls" and enable the option to "Allow members to report login problems."

This new feature helps ensure that as many people as possible can access your Ning Network. If you have feedback about this feature, please let us know!