CurrySimple: A Quick Fix for Thai Food Fanatics
Ning Network Spotlight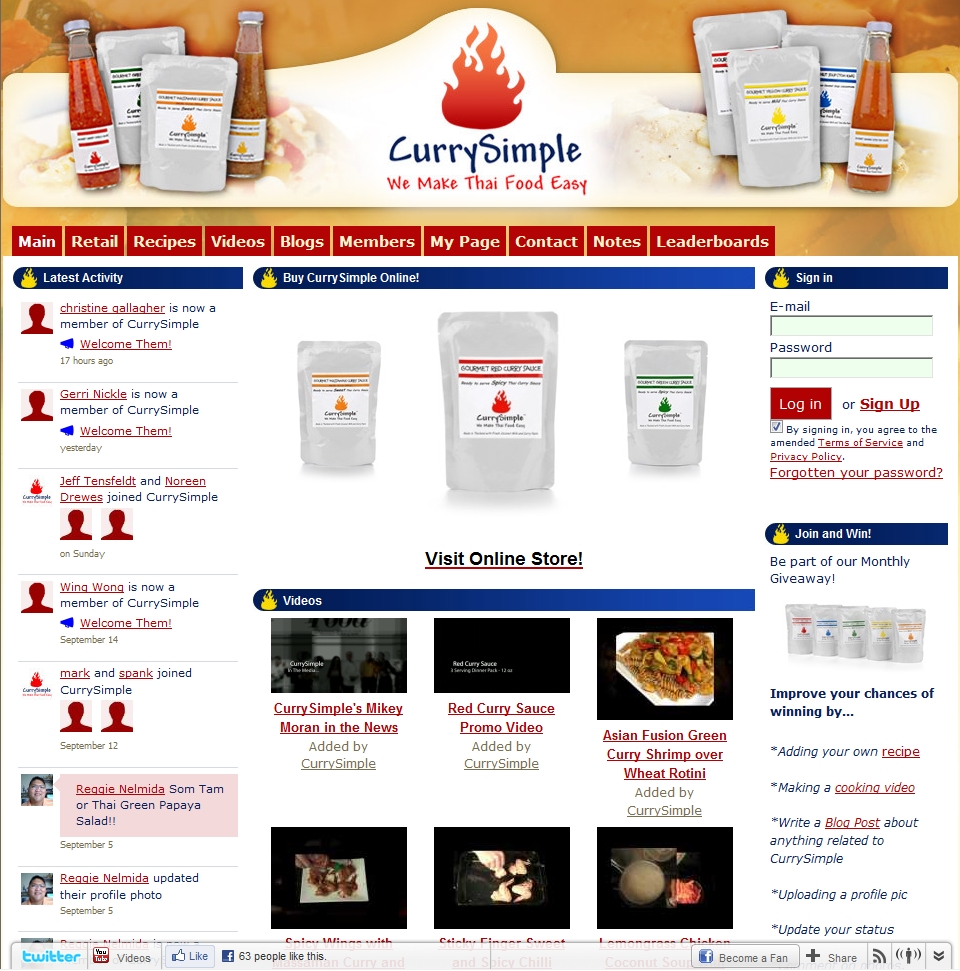 It's Thai food day at Ning! Yum. Nearly everyone digs deep into the Pad Thai when we get it delivered to the office, but it's not a style of food the home cook can easily tackle with authentic flair.
If you're a Thai food fan but don't always have time to whip up a bowl of coconut soup or green chili sauce, you should definitely head over to CurrySimple. It's a Ning Network where you can interact with other Thai food fanatics, browse a growing library of recipes, get some pointers from a few cooking videos, or simply pick up a package of their restaurant quality sauce and make doing it yourself a little easier.
More than just a place for foodies to gather, CurrySimple is a great example of how to use Ning as business and build a community around a product. For example, each month CurrySimple gives away a package of their tasty products to an active member of the community. The more a member interacts and contributes content, the higher their chance of winning.
The network is also linked heavily with other social media outlets like Twitter, Facebook, and YouTube, making it simple for them to spread the word about their brand and get people involved everywhere.
Ready for your own Thai food day? Stop by CurrySimple and spice things up.