Constant Contact and Ning Together Make for a More Social Web Experience
Guest Posts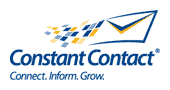 At Constant Contact, we've been heavily focused on integrating the power of social media into our suite of products. We know it's increasingly important for our small-business customers to have a robust social media marketing strategy in place, one that will deliver results. That last part is key: How can an organization use social media in a way that delivers something tangible to its holistic online marketing efforts? Well, we are happy to say that we have an answer — the integration of Ning with Constant Contact. We are simply delighted to partner with the pioneer and leader in social websites.
Ning is an incredible tool for creating your own social media hub that can be used to raise awareness, solicit donations, and organize powerful groups of like-minded people for a cause. With the integration of Constant Contact, Ning Creators can now simply and effectively reach out to their network with newsletters, sales promotions, event invitations, and more. Conversely, Constant Contact customers can now create a Ning Network, instantly adding a social experience for conversation between customers and enabling sharing content across all major social networking platforms.
Ning Creators looking to start using Constant Contact can find a lot of helpful information, webinars, and other resources for getting started on our website. I'd like to share a few of my personal favorite best practices for using our Email and Event Marketing products:
Create and send interesting content. This can be a piece of news from your organization, a case study from a customer, or a valuable offer. Remember, your communication is only valuable to you if someone opens and reads it.
Carefully maintain your list. Email marketing only works when you have a completely permission-based community. You should always make sure to have a clear place to unsubscribe, which, if you provide the valuable content discussed above, will rarely be used.
Integrate social media with event marketing for optimal event management. While social tools let you communicate throughout the event, our Event Marketing product lets you create an event homepage, send personalized invitations, effectively manage the guest list, encourage attendees to share your event, and drive better attendance.
We're excited to hear your success stories using Ning with Constant Contact, and we encourage you to share them with the Constant Contact community.
— Steve Johnson, Vice President, Constant Contact