Office Reboot: A Fresh Coat of Paint for 2011
General
Ning News
We love the Ning office. We're on the fourth floor of a downtown Palo Alto office, and we're surrounded by windows on all sides. Tons of natural light!
Like a lot of start-ups, we don't have cubicles. Nobody has a dedicated office. Even the CEO sits out in the open — not too far from me, in fact. There's one thing that really makes this type of egalitarian, transparent and open office work: awesome conference rooms. Our conference rooms are the spaces where we can have a quiet phone conversation, meet with visitors, plan our projects, eat our lunches, and occasionally even play a few rounds of Halo (time willing, of course).
For the past few years, our conference rooms playfully went by the titles of famous movies (e.g., Casablanca, Godfather, Vertigo). That was fun while it lasted, but over the past year as we made a huge change in the direction of our business we decided we wanted to make a small but symbolic change that reflected our new customer-centric focus. So, out with the old and in with the…?
It wasn't very hard to decide. We're deeply committed to Ning Creators — the folks who, after all, keep us in business. It was obvious to us that we should name these conference rooms after some of the more prominent and successful Ning Networks. This quietly honors them, but it also constantly reminds us to keep building things that will help all Ning Networks grow to be as wildly successful as these networks already are.
So, we created a simple SurveyMonkey poll (the SurveyMonkey folks work up on the floor above us!), and we all voted on our faves. That was that, and we assumed someone would make this naming change at some point. Unbeknownst to most of us, there was a secret group of employees working on the down-low to not just re-name but completely redesign and transform all of the conference rooms to reflect the spirit of the networks they were named after. These employee elves tinkered over the holiday break while our office was shuttered and quiet until they had finalized their secret plan — code-named "Project Xzibit."
Needless to say, we were all pleasantly surprised to walk into the rebooted Ning office this week and find some seriously snazzy paint jobs. We thought we'd take a few snaps and share them with you.
Shred or Die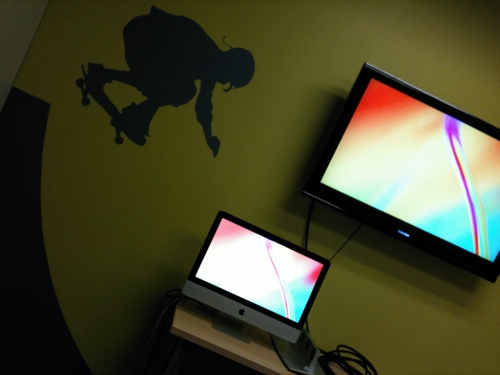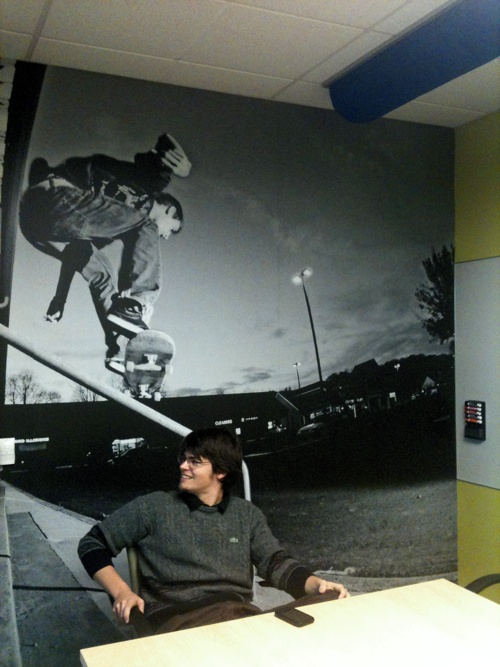 We Love Birds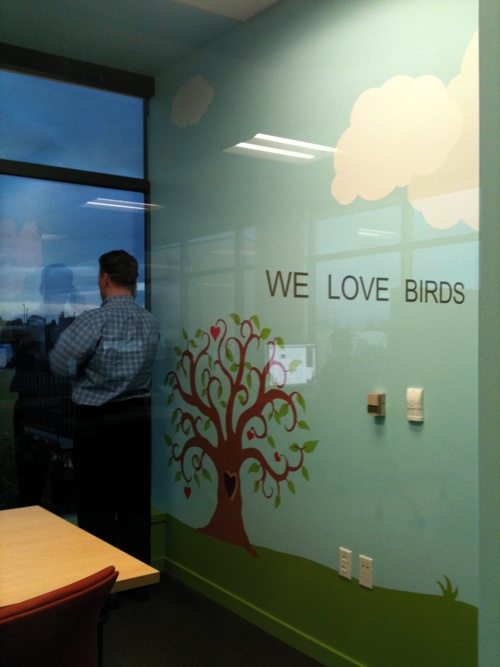 Smart Girls at the Party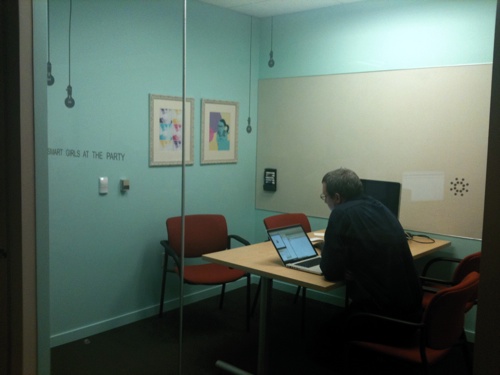 GovLoop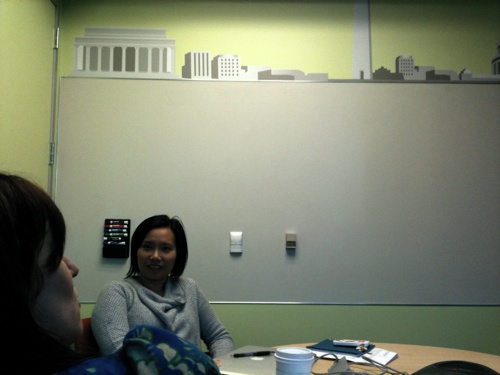 The Twilight Saga
No Depression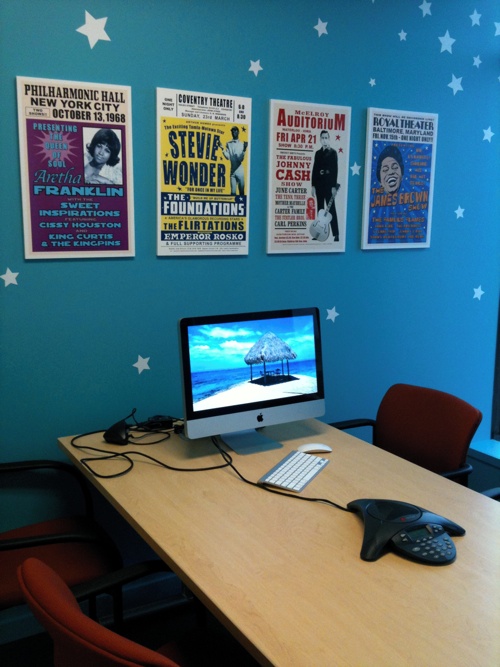 Linkin Park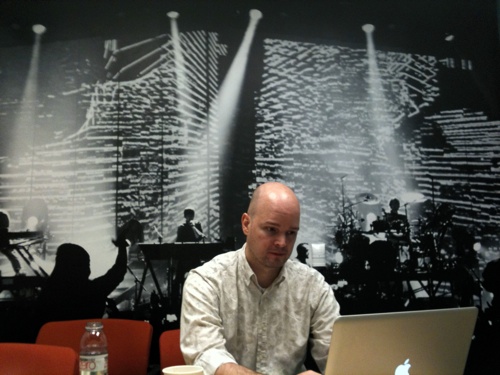 Hope your holidays were relaxing — and that you are as energized for 2011 as we are!