We Dig This Article About Neighbors Helping Neighbors
Ning Network Spotlight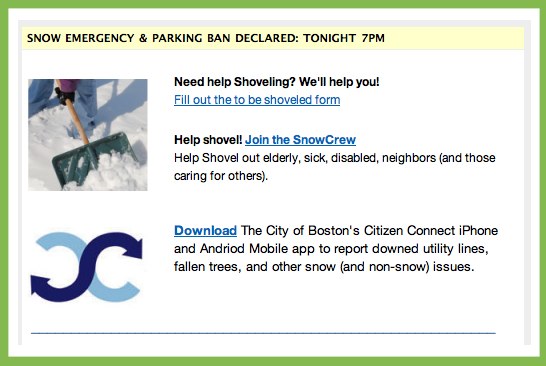 Snowpocalypse. Flurricane. Coldtastrophe. Snowmageddon!
It seems we may be running out of clever names for extreme weather events. But we're just getting started with applying the wonders of technology to how we respond to weather.
Witness Mr. Joseph Porcelli. This Boston resident is using his Ning Network, Neighbors for Neighbors, as a hub for Jamaica Plain residents who either need help digging out from 18 inches of snow that's been dumped on Western Massachusetts or want to help other people dig out of this snownami.
If you've got a minute today, dig into this great WGBH Boston article. It's a great read!