How ya "like" me now?
General
Updates
Your Ning Network
Today, we've rolled out the beta for our Ning Like Button and the Facebook Like Buttons, two features that enhance the Ning Engagement System. "Liking" is a lightweight interaction that has proved to be incredibly powerful. Now, you can bring that power to your Ning Network with either a customized Like Button, a Facebook Like Button, or both. Try them out today by going to your Beta Page.
If you enable the Ning Like button, members can "Like" photos, videos, and blog posts right from the Main Page, in addition to detail pages: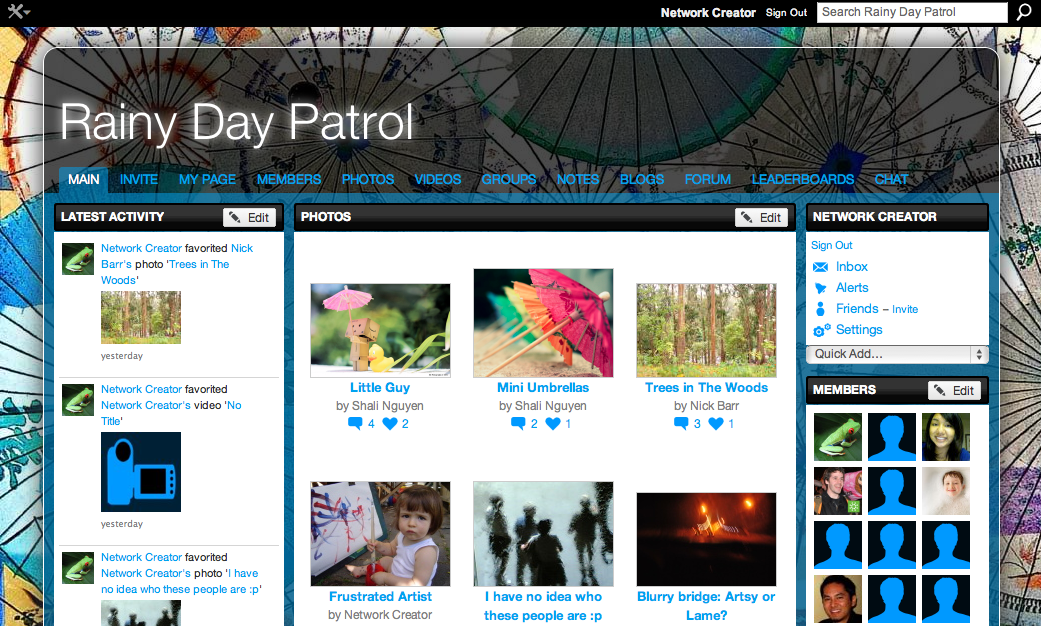 This gives people an incredibly easy way to interact with content on your network. Additionally, anything your members Like gets added to a brand-new My Likes page, which is a handy way to archive interesting stuff: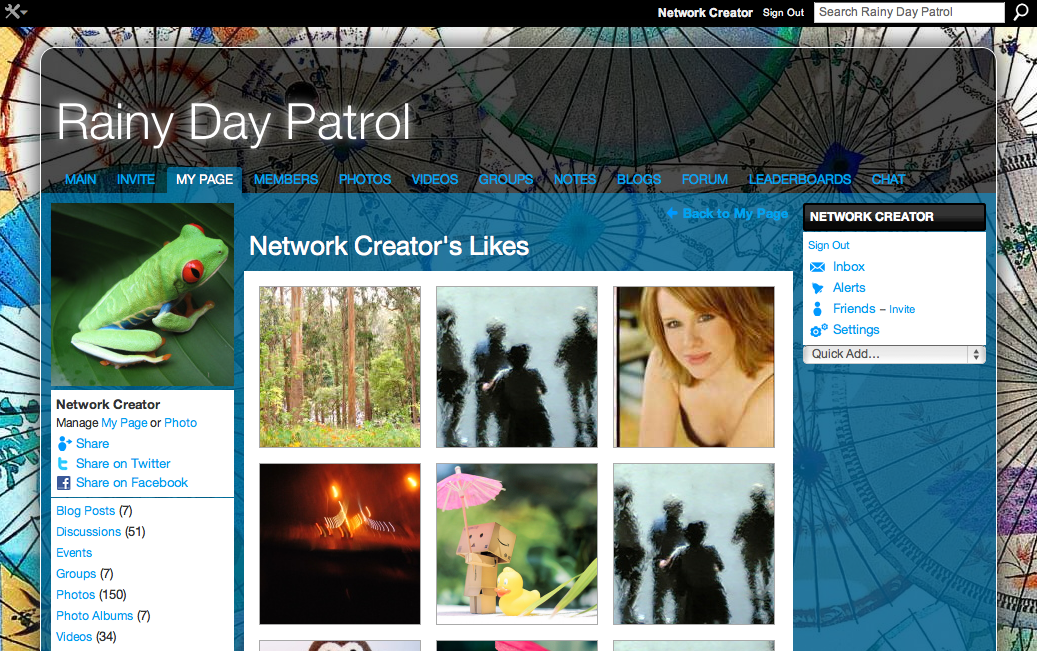 The Ning Like button comes with a ton of customization options. You can choose the default icon, as well as the default name for the feature, on the Like Button Settings page. This is also where you can re-enable "Rating" and "Favorite" if you want to hang on to those features.
If you enable the Facebook Like button, it will behave just like other Facebook Like buttons you've seen elsewhere. Unlike the Ning Like button, you don't have to be a member to like something on Facebook. So the Facebook Like button is a great option if you want the maximum number of people to Like network content and make it go viral.
One awesome addition is that we hooked Facebook up to your network's engagement system too. This means that if your content gets a ton of Facebook "Likes," it will still rise to the top of the Leaderboards and other popularity sortings.
Naturally, you can enable the Ning Like Button, the Facebook Like Button, both, or neither. It's up to you!