Ning at SXSW
Ning News
The annual South by Southwest (SXSW) conference is kicking off this week in Austin, TX. We're excited to share some great ways to stay connected at the conference, as well as invite attendees to some of our Ning-sponsored events.
The Unofficial SXSW Insider's Guide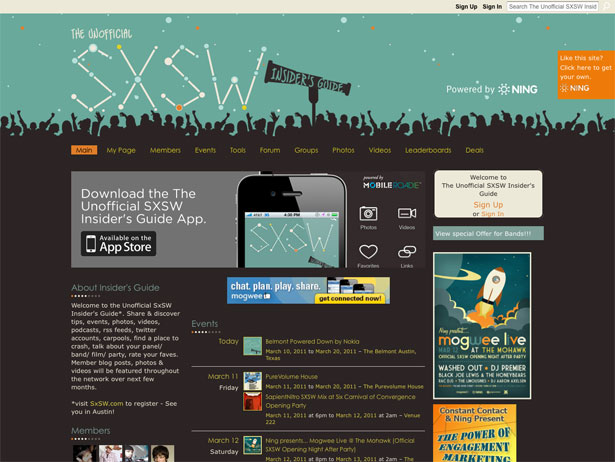 We've relaunched our annual Unofficial SXSW Insider's Guide. It's a fantastic resource for discovering tips, events, photos, videos and more. We've also just updated our HootSuite App with improved refreshing and past activity functionality, and it's a great way to stay on top of Insider's Guide activity. In addition, thanks to our friends at Mobile Roadie, you can now take the guide in your pocket via our companion iPhone and Android apps.
Mogwee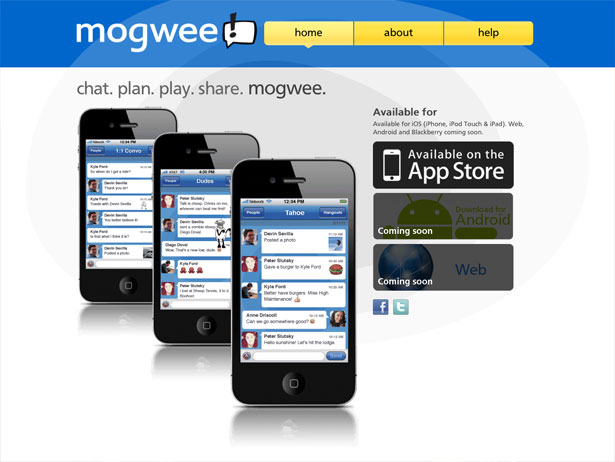 Last week we launched a new mobile social communication service called Mogwee. It's a perfect way to stay in touch with friends and co-workers and coordinate meetups while at the conference. You can grab it here.
Official SXSW Opening Night After Party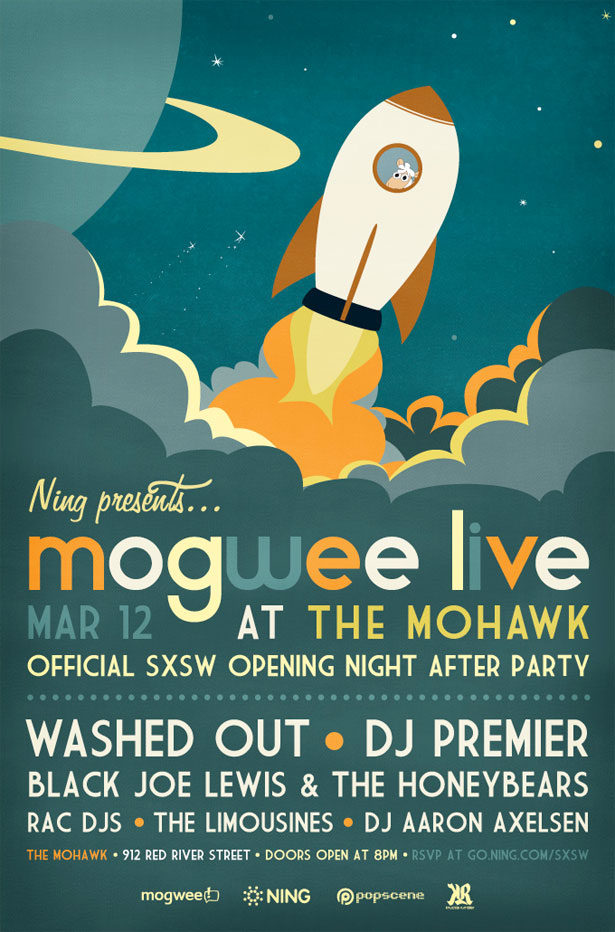 We're throwing a party to celebrate Mogwee, and we'd love you to attend! It's happening at The Mohawk on Saturday, March 12th at 8pm. If we spot you using Mogwee at the party, we'll hook you up with free beer, VIP access and other surprises. RSVP early, as admission is first come, first serve.
Ning Design Breakfast
On Monday, March 14th at 9am, we'll be hosting a designer meetup/free breakfast at Frank (4th & Colorado). Swing by to meet designers from Ning and Typekit, as well as learn more about our just-announced Ning Design Competition.
Rumbler Lounge Ning Design Sessions for Bands
For bands attending the music portion of SXSW, Ning will be offering free 30-minute design sessions at The Rumbler Lounge from noon until 8pm on March 16th-19th. If you're looking to take your band's current website to the next level, be sure to sign up for a session.