South by Southwest & Back
Ning News
Last week, the Ning team joined the throngs of artists, companies and party-goers at SXSW. We started by celebrating the launch of Mogwee, our new mobile application, at Mogwee Live @ The Mowhawk.
Our design team also set up shop at The Rumbler Lounge to work 1:1 with bands to build custom social destinations of their own. At Ning, music is in our DNA, and our platform powers many music-related social websites like Linkin Park, This is 50, and Weezer. We wanted to make it easy for up-and-coming bands debuting at SXSW to leverage Ning in the same way. With the quick help of our designers, bands went from zero to social in minutes. We're looking forward to seeing what they do with their new social destinations!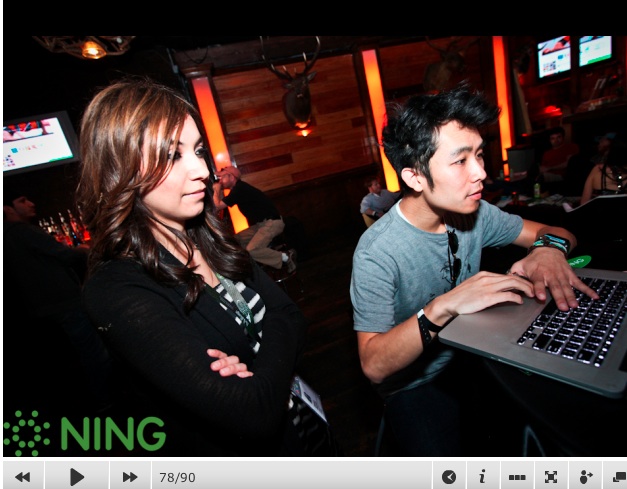 Click on the above photo to see more behind-the-scenes footage from our adventures at SXSW!