Introducing Ning Tech Talks meetups!
Ning News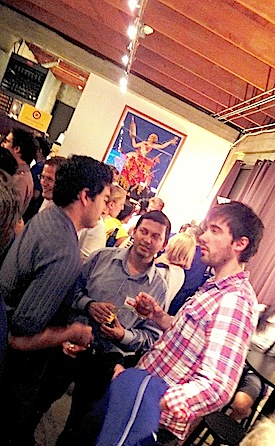 We're starting a new meetup called Ning Tech Talks! It's a technology event series focused on discussing the technological underpinnings powering the web. Key engineers and gurus from Ning and other tech companies will keynote each meetup, with time for attendees to mix and mingle throughout the meetup over pizza and beer. Anyone attending can also do a short 5-minute presentation (lightning talk) on anything they're working on or would like to discuss. Our first meetup is tomorrow, April 6 at 6 PM (Pacific) at Ning HQ in downtown Palo Alto. RSVP and join our meetup group here! Here's the schedule tomorrow:
6 – 6:30 PM: Free food and beer, mix and mingle, lightning talks
6:30 – 8 PM: Brian McCallister presenting Ning's experience in building a scalable content store, Q+A, more time to mingle
For tomorrow's meetup, we have our very own Brian McCallister presenting his experience in building a scalable content store. Since Ning's inception, Brian has been leading the charge in database architecture, and he'll be discussing its evolution and his work on it. Each iteration of the content store has created challenges and Brian has been at the forefront of making these changes happen!
As mentioned, we'll be opening up the floor to let anyone share a topic they're particularly excited about — just let us know what you'll be discussing when you RSVP!
We look forward to seeing you on Wednesday! Bring an appetite and we encourage you to invite friends and colleagues — just ask them to RSVP too! If you can't make this first meetup, join our group and stay tuned for upcoming Ning Tech Talks.