Congratulations to our Ning Design Competition winners!
Ning News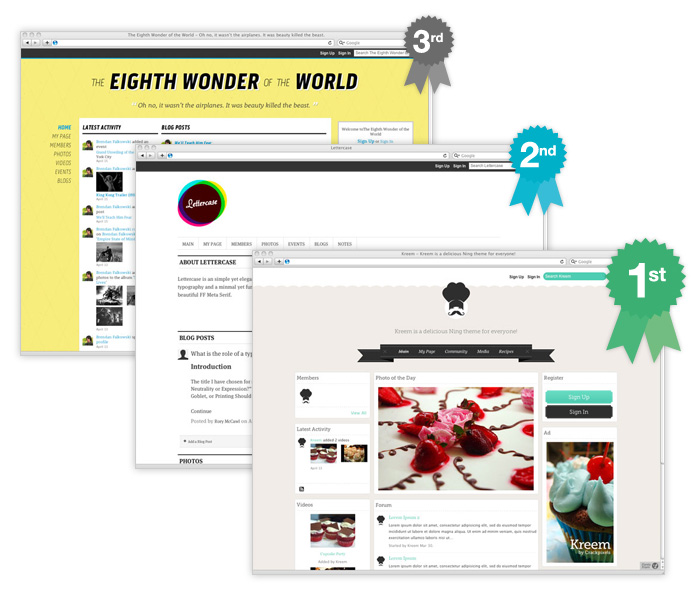 The results are in for the Ning Design Competition! Huge thanks go out to the design community for submitting 100+ entries. While there were only four winners, many of the submissions will also be considered for our upcoming Ning Theme Marketplace launch (stay tuned for details).
We'd also like to give a shout-out to our panel of judges for their help in determining the finalists.
Without further ado, here are the winners of our first-ever Ning Design Competition:
1st Place: Kreem Theme by John Lee (Crackpixels)
2nd Place: Lettercase by Rory McCawl
3rd Place: The Eighth Wonder of the World by Brendan Falkowski (Gravity Department)
We're also excited to announce the winner for Community Favorite, which went out to the design receiving the most Like and Tweet votes:
Community Favorite Award: In Memoriam by Mario Benites