Mogwee at Live 105's BFD Festival
Ning News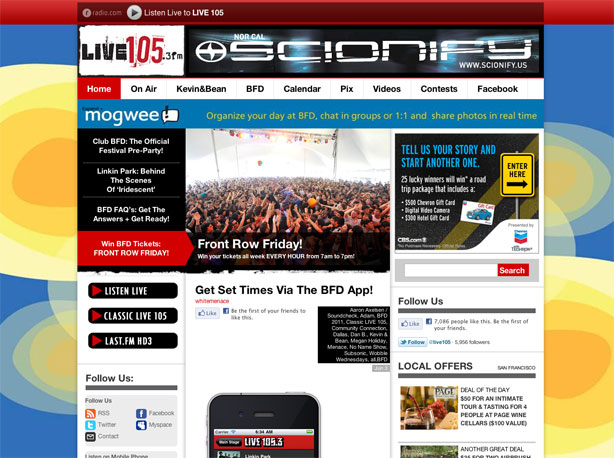 If you're in the San Francisco Bay area, we hope to see you this Sunday at Live 105's BFD festival, featuring performances from artists including Linkin Park, Snoop Dogg, The Strokes, Cage the Elephant and many more.
Ning and Mogwee are proud to be sponsors, and Menace (a Live 105 on-air host) has been holding a contest to win invites to his exclusive Mogwee Hangout on the day of the event. Check out the radio spot from Live 105's Menace:
If you're headed to the festival, we invite you to use Mogwee on your iPhone or Android phone to stay coordinated with your friends in a private group and share real-time photos of the action.
Rock on!