Product Roadmap Update: Full Steam Ahead
Technology
Updates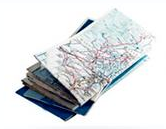 Over the past year, we started doing something new: publishing a public Product Roadmap for our customers. This is a way to follow along with what we're working on right now, what's coming next, and  offers a quick glance in the rear-view mirror to see what we've created so far this year. We update it from time to time, and we're updating it again today.
Looking back, we've released a majority of the features we put on the roadmap in January. We kept up the momentum in core feature improvements and continued to innovate and deliver new features. Both of these are heavily influenced by your input. I wanted to take a few minutes of your time to let you know what to expect throughout the rest of this year and beyond.
Mobile Browsing
The world is quickly adopting the idea of viewing the Internet on small screens carried in back pockets. Phones are primary, and we know tablets are increasingly important, too. We want your communities and members to have a great, seamless experience on any device. To that end, we're working on an optimized version of your social sites that will allow anyone with an iPhone, Android, or BlackBerry (to name a few) to easily interact on your network. You'll still have the option of creating a custom iPhone app from one of our partners, but this new mobile version will be available to all Ning Networks. It will include many of the most popular features: Status, Activity Feed, Photos, Profiles, Forum, Videos, Groups, Blogs, as well as the ability to easily message other members.
Help Center improvements
We've steadily expanded your support options over the past year, including adding billing support for everyone, dedicated phone support for Ning Pro customers and email support for Ning Mini. We want to expand on that and put Help Center ticket details directly in your Dashboard for easy access, with detailed status information right there. Simply put: We want to give you more information at your fingertips to answer questions immediately, and when you do reach out to us, ensure that we are more available and responsive than ever.
Chat
Some Ning Networks don't use the Chat feature at all, but those who do use it a lot and have asked for robust improvements. We are very (very!) excited to let you know that you'll soon see a brand new and improved chat feature. This new chat will be a step up in just about every way, from interface to capabilities. This is one of the first features you'll be able to try out in the next few months.
Events
Some Ning Networks are heavily focused on Events, both online and offline. We've heard lots of great feedback about how we can make the Events feature even more useful for both Ning Creators and their members. A long standing request is the ability to copy events, and we're committed to making that a reality. It's now on our calendar.
Paid-Access added options
We recently announced our eagerly awaited Paid-Access feature, which allows you to charge your members to join and/or access valuable content on your network. You can do so with a fixed price or ask for donations. The next phase of this project involves adding recurring subscription payments and offering even more options for how to pay for and use it.
Better Pages
You've always been able to add standalone pages to your network. We're going to make them a lot more valuable by adding privacy controls for Pages, the ability for you to customize your URLs, and the option for one-column (full-width) pages. If you're interested in SEO, you'll be happy to hear that you will soon have control over the meta tags for a page, as well as being able to add custom code to the <head> tag.
Theme Marketplace
The Design Studio we released earlier this year has been a breakthrough change, offering Ning Creators the ability to highly customize their network. People love the new themes and the ability to quickly and easily preview and change them. In fact, they've asked for more themes, and we're going to provide that in the form of a Theme Marketplace. This will provide Ning Creators, as well as outside designers, the ability to submit themes they've created. It will even allow people who submit themes to charge for those themes, if they choose.
Internationalization
It may not be apparent to all of you, but we've started making some extensive language-specific improvements to the Ning platform. It will become more visible over time, with the ultimate goal being to offer your members a way to view your network in their native language. A few things you will begin to see include: a decrease in the amount of time between when a new feature is released and having it offered in all languages; translations of popular Help Center articles to major languages; and language-specific community support groups.
Ning Extension: Aviary
Members love to share photos. What if they could edit those photos right on the site? We'll be rolling out a nifty palette of tools and effects to add text, crop, and even drag-and-drop fun and funny stickers on those photos. It's a great way to get your members engaged, and you'll see it soon with our upcoming Aviary Extension. We're calling it Photo Effects and Stickers.
These are just some of the things we're working on for the remainder of 2011 and into next year. We have a few additional things to add to this Product Roadmap that we aren't quite able to reveal yet, but we think you'll be very excited about them. We'll keep you updated here on the Creators Network as they get confirmed.
Thanks for your continued feedback and support of the Ning platform!