We're Ustreaming Our Ning Tech Talk Now!
Ning News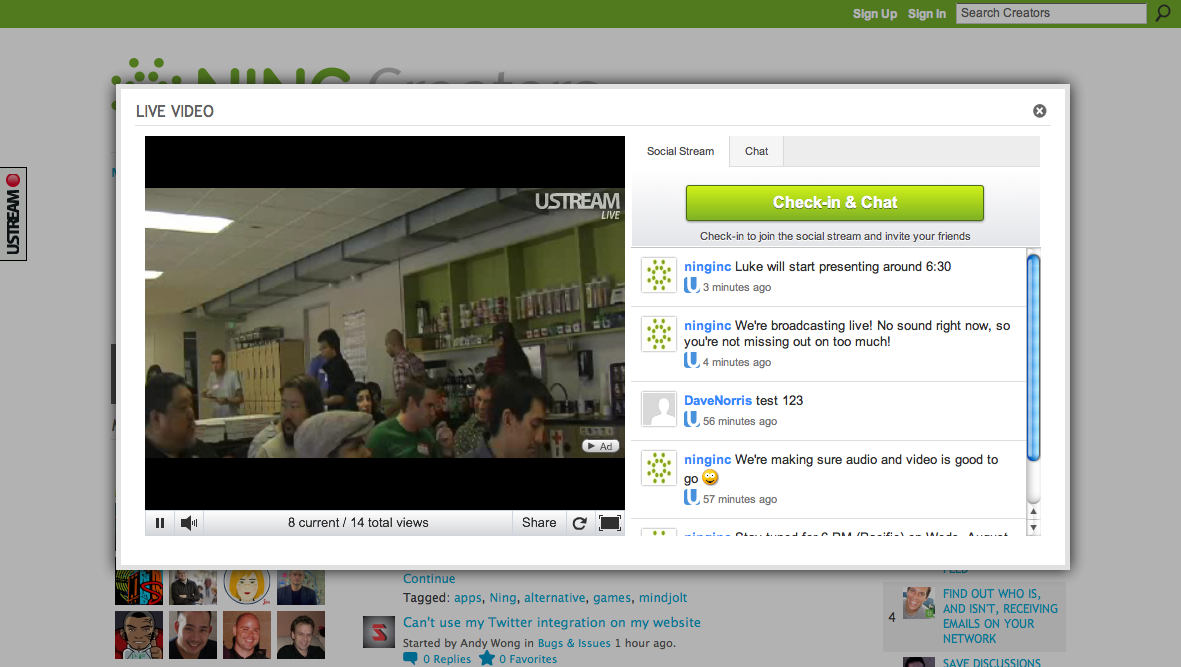 Update at 9:30 PM on August 3, 2011: This meetup has wrapped up! You can check out Luke's Ning Tech Talk on our Ustream channel! Thanks to everyone who tuned in live!
We're Ustreaming Luke Wroblewski's Ning Tech Talk on Mobile First from Ning HQ right now! Luke will start presenting around 6:30 PM (Pacific).
Check out our Ning Tech Talk live by going to Ning Creators. Click the Ustream link on the left-hand side, and you'll have a front-row seat to Luke's Ning Tech Talk. You can integrate your own Ustream channel directly into your Ning Network using our recently announced Ning Extention for Ustream!