Your tech company job offer – Ning wants you!
Ning News
This week, Ning employees are heading to colleges and universities throughout the U.S. to recruit for the company. We're looking for students and fresh graduates to make an impact at Ning HQ in Palo Alto and remotely.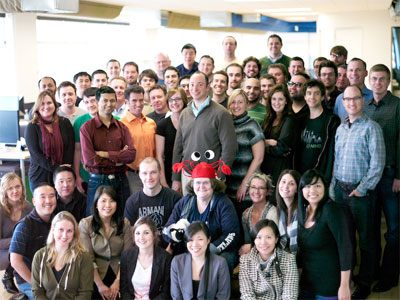 This Wednesday, September 14, we'll be at the following schools:
Colorado State University Career Fair (Technology-Engineering), Fort Collins, CO
Stanford Engineering Alumni Job Fair, Palo Alto, CA
UC Berkeley Career Fair, Berkeley, CA
Cornell University Career Fair, Ithaca, NY
On September 19, we'll be at University of Texas at Austin – Natural Sciences Fall 2011 Career Expo in Austin, TX, and we'll be at even more schools in October!
If you're interested in building something great alongside the rest of the Ning team, come say 'Hello' and introduce yourself – we can't wait to meet you! If you can't make it to these events, we invite you to check out our open positions and be in touch if anything piques your interest.
http://vimeo.com/28528362