Strictly speaking, it's been an exciting year at Ning!
Ning News
We've had quite the year at Ning! Most notably, Glam Media, a premium digital brand advertising and platform company, acquired us in September. On the product front, we've introduced add-on features, built-in support for Google+, Twitter, Ustream and Aviary, paid access, the Ning Design Studio, and launched Mogwee, a new mobile social communication service. We're continuing this momentum into the rest of 2011.
In November, Ning will be at a number of conferences and speaking engagements, and we'd love to see you there! We remain laser-focused on offering the #1 platform for creating custom and powerful social communities, currently spanning some 100,000 customers ranging from brands, marketers, organizations, non-profits, educators, and interest groups. We're looking forward to sharing what we've learned in building Ning along the way, and next steps for the product and company. We'll be speaking at the following events:
---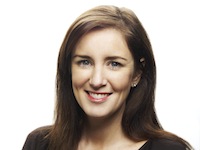 Who & What? Anne Driscoll, Ning's Vice President of Business Operations, will be at the Social Media World Forum. She'll be speaking on social and mobile, exploring the impact of mobile apps on social media. Specifically, she'll discuss:
– How are mobile apps impacting the social space?
– How is user behavior changing as a result of social media apps – and how should marketers and community managers be adapting their approaches to the new environment?
– Popular features of social media apps and potential future developments
– Case-studies of social apps in practice for community management
Where & When? Tuesday, November 1, 10 AM in Manhattan, New York.
---
Who & What? Ning Product Manager, Nick Barr, and UI Design Engineer Ken Kubiak, will discuss social design at the Future of Web Design Conference. They'll explore lessons from the platform trenches, highlighting insights, trends and things learned at Ning since being in the social community marketplace for 5+ years.
Where & When? Monday, November 7 in Manhattan, New York.
---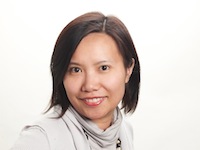 Who & What? Christina Lee, Ning's Director of Marketing, will be speaking at Next Steps Conference organized by the California Small Business Development Center. She'll be speaking on a social media and marketing panel alongside other social platform companies, including Yelp.
Where & When? Tuesday, November 8, 9 AM in Fortuna, CA.
---
We're incredibly excited about what's next for us and we look forward to seeing you at our upcoming speaking engagements! Let us know if you'll be attending any of these events.