A Very Mogwee Thanksgiving
General
Ning News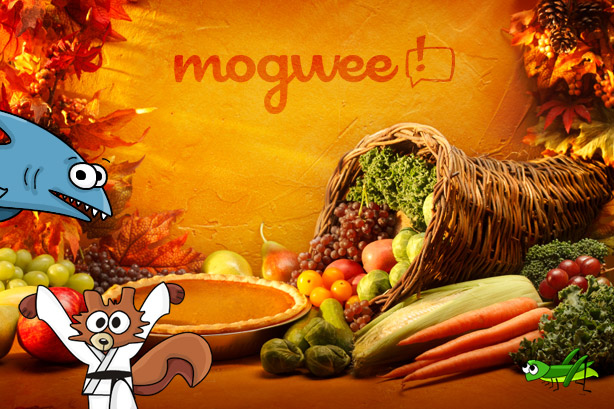 As people in the United States prepare to spend time with their families for Thanksgiving, Mogwee is here to help coordinate the hustle and bustle. Here are a few ways to make good use of Mogwee this week:
Make a family Hangout to coordinate plans, share shopping lists and post real-time photos with relatives that can't make it to the feast.
Picking people up? Make things easier with the "Share a Location" feature.
Can't decide what side dishes to serve? Make a quick poll to settle things.
Get everyone in the spirit by sharing some classic Thanksgiving-themed YouTube videos. Here's one to get you started.
Mogwee is free, and you can get started in seconds using your iPhone, iPod touch, iPad, Android device or the Web. Have a great holiday!