College admissions: Building community, helping prospective students choosing schools
Ning Network Spotlight
Do you remember the anxiety and stress of the college admissions process? Many questions loom: When will I find out? Is this the right school for me? How can I hear from current students? How can I afford this education? What will my life be like there?
These are just some of the questions top of mind for high school seniors (and parents) as they wait to hear from schools and decide where to attend for the next chapter in their lives. This got us thinking. How are colleges and universities using Ning to build community around their prospective students and what are schools doing to make a student's decision on matriculation more informed and less stressful?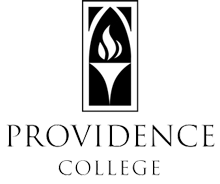 We came across Providence College's Ning Network, PC Perspectives. Based in Rhode Island, Providence College (PC) is a small liberal arts college that decided to build their community with Ning to supplement their presence on Facebook and Twitter. Their goal was to share a true PC student-perspective to high schoolers. "We wanted prospective students to have a space to learn about PC that was a step beyond the packaged marketing materials," said Scott Seseske, PC's Assistant Dean of Admission. "We wanted a place where these students could come and hear from PC students, and ask them questions directly."
The Ning community is completely open, meaning that anyone can see student blog posts, photos and profiles by PC's student ambassadors (pictured below). Current students highlight everything from study abroad opportunities, roommates, sports, picking a major and their impending graduation. In total, PC Perspectives has 10 dedicated students representing the college on a regular basis through the community (and many more chiming in along the way).
Ambassadors offer their candid experiences at PC to the nearly 10,000 students applying each year. Seseske highlights that for student ambassadors, many contribute because the Ning community made an impact on them during their own college searches, and they're paying it forward by volunteering their time within the site. Having a presence within the community also serves as a tangible portfolio as student ambassadors think about their graduation from PC and post-college employment opportunities in fields like the press and media, tech, education, advertising, and writing.
Since the group is open to everyone, PC Perspectives serves to help high school students at any stage in the admissions process — meaning that if someone wants to join as a member, and gush about how excited they are to attend PC, they can absolutely do so, or if they're more comfortable checking out what PC is all about without becoming a full-fledged member of the site, they can do that too. By being a destination where prospective students can visit online, connect with other high schoolers, current students and the college, PC Perspectives offers students just that: an authentic perspective on what it's like to attend Providence College. And more importantly, they're helping high school students find the right school.