A smART way to learn with Ning
Ning Network Spotlight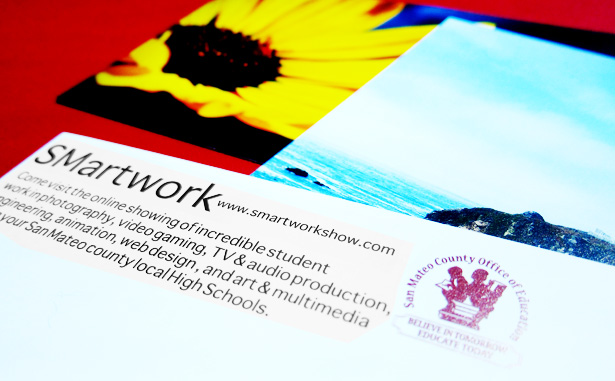 How do you get your students to take pride in their creative endeavors and make them feel like a million bucks on a budget? By showcasing their work to the world through a digital art show. One school district is doing just that, and they're using Ning as the epicenter for their digital art show.
In partnership with local high schools, the San Mateo County Office of Education is unveiling its student art show today, called the SMartwork Online Show.
The show brings together student works from 9 high schools within various districts, 18 teachers and their classrooms, 1,300 students, and guest galleries from additional school districts across the country.
"SMartWorkShow highlights student work from the media, entertainment, engineering, video gaming, graphic arts, digital photography and web design high school courses in several different schools in our county," said Lauren Sneed, a school counselor for the San Mateo County Office of Education, Regional Occupational Program.
With Ning, the show is set up to allow participating teachers to upload student work directly to the site. Work is checked by the art show curators and each piece is categorized by media type so similar works can be grouped together. Many of the teachers did not know each other prior to this project, and are coming together to help organize the exhibition across the various participating schools. These teachers now share lesson plans and projects, communicate via email to solve problems, ask questions and work together with the show's marketing team. As an offline marketing component, the teachers turned student works into postcards (pictured below) and held a design contest for its posters (pictured at bottom).
"This is the 3rd year for the show. We first proposed the concept of an online art show to help bring teachers within these pathways together and highlight their students' work by leveraging resources and working in a supportive professional learning community," said Sneed. "By creating the show with Ning, the focus is to promote career and technical education and merge these rigorous courses to also meet the California common core standards, utilizing 21st century skills in hopes of providing students with information about viable careers."
As a Bay Area-based company, we're really excited to see a local school district using our technology to enrich students' lives by promoting proficiency in technology. The show is available through September 21 and you can check it out through their Ning community here.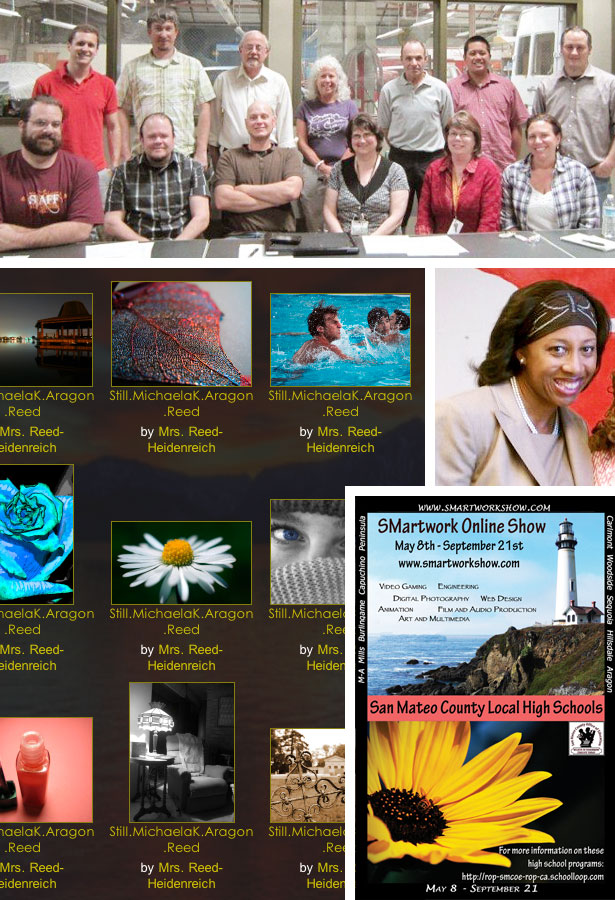 Clockwise from the top: Ning's Jason Rand attended an April meeting with San Mateo county teachers to prepare for the SMartwork Online Art Show. Lauren Sneed helped to organize the SMartwork Online Art Show. A SMartwork Online Art Show poster made with students' works. A screenshot of the digital photography gallery for the SMartwork Online Art Show.
Let's start create educational website with Ning: https://www.ning.com/create-educational-website/