Make an iPhone or Android App for Your Ning Network with ShoutEm
General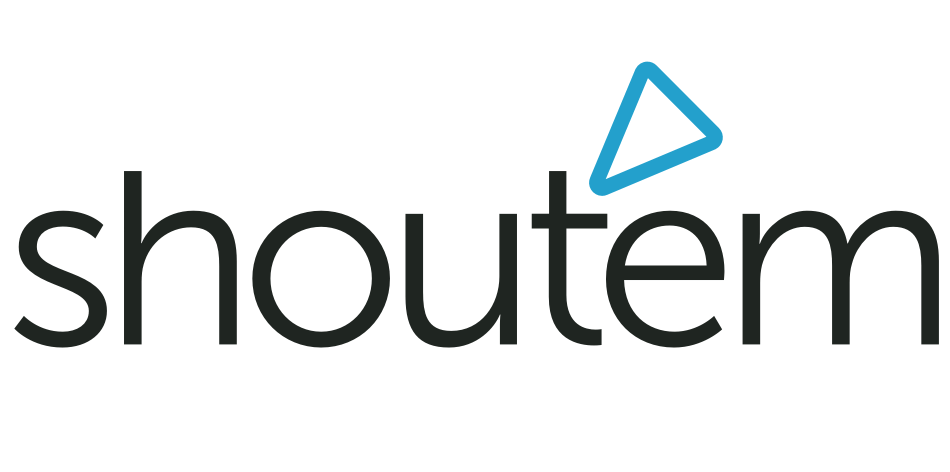 All those little apps on your phone are huge!
How huge? The Apple App Store reached a massive milestone this summer: They've served up over 30 billion apps to consumers. Of course, that's just the apps that have been downloaded to Apple devices. Throw in Android and BlackBerry and other platforms, and it's clear that the entire world has gone app crazy in the four years since the Apple App Store opened the door for everyone. People love them apps!
Ning Creators are no exception. While Ning offers a built-in version of every Ning Network that's optimized for mobile devices, some communities can really benefit from having their own dedicated iPhone or Android app. If you have special branding needs or want to use the Ning API to do something unique, a dedicated app from our partner ShoutEm may be the way to go. Their platform allows just about anyone to make a beautiful iPhone or Android app without being a coding wizard.
Thinking of going the extra step and creating a dedicated iPhone or Android app for your own community? Want to see some examples of these apps in action? We've heard a number of requests from customers for examples of ShoutEm-created apps, so I've put together a few that will give people an idea of how Ning Creators are using ShoutEm to occupy the all-important real estate on mobile phones that is the dedicated app. Feel free to download these apps and try them out yourself. You should be able to access any public-facing pages as a visitor.
---
This Is 50: Exclusive Content + In-App Ads = Added Revenue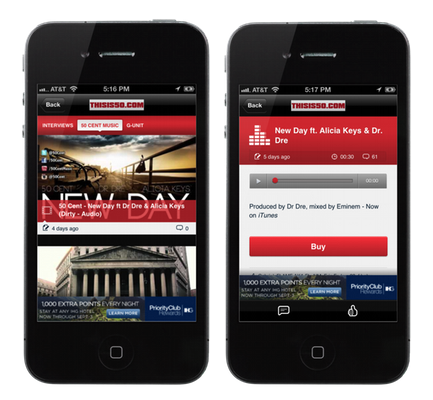 If you're not just running a community but also building a brand, you probably want your mobile experience to match the look and feel of your site, your logo, etc. If you're the type of person who knows the exact color of your logo down to the hex code color #, a custom app might be what you need to make sure your presentation is perfectly realized.
ThisIs50 is this type of brand. His team just built a brand-new app with ShoutEm that does a few neat things that builds on the brand while enriching the pocketbook:
The app offered early access to stream an exclusive snippet of the lead single from his upcoming album.
They include all kinds of rich video content to supplement the already attractive music content.
They're running advertising directly in the app. Not just Google Ads, but visually rich Glam ads.
They've included deeper event integration. This is surely a good complement to a phone app's ability to buzz out app notifications when members need to hear about something important.
Want to check out ThisIs50's new app first-hand? Download it from the Apple App Store or get the Android version from Google Play.
---
GovLoop: Streaming Community News & Views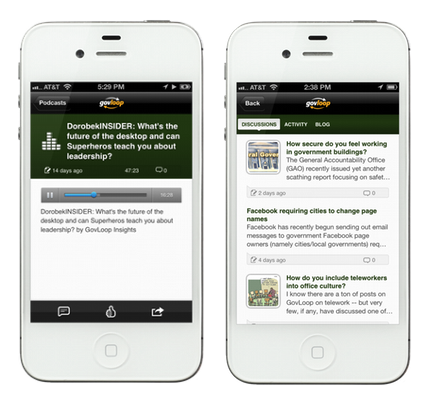 Ning Creators who have created their own iPhone apps with ShoutEm usually want an app that simply does more. Maybe you have a community that uses one or two features extensively and you need those features to have some extra options.
Maybe you want to pull in some data about your members that exists on the desktop version of your site but not on the default mobile interface. Or, maybe you have something even more unique in mind. When you create an app with ShoutEm, you're accessing the Ning API directly, which gives you many more options than you'll see on your default mobile version.
Case in point: GovLoop. They have a wonderful iPhone app that offers something very unique: not just relevant news but streaming podcasting for on-the-go listening. What's really neat about this ShoutEm integration is that they've combined more than one service on their iPhone app to create these podcasts. They're streaming Soundcloud files and pulling in Ning data into the same iPhone app, and it works seamlessly. It's a great-looking app that has some of the best content from their Ning site. Not just podcasting, but the news and discussions and blog posts that drive their particular community.
Browse around their public community with their dedicated iPhone app.
---
Trucker Social: Now, *That's* Mobile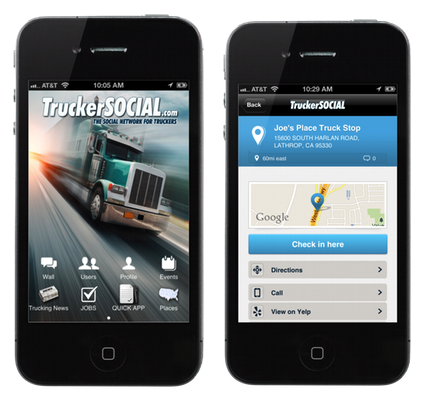 We're hard pressed to think of a Ning community more mobile than Trucker Social. It makes total sense for them to have a dedicated iPhone app. Their members probably rely on accessing the Internet from their smartphones way more than they do on a laptop over Wi-Fi or a dedicated desktop computer.
They've really created a unique app with their ShoutEm/Ning integration. They offer what you might expect: member interaction and a feed of activity from their desktop site. But, they've gone a lot further and are offering content that really is tailor-made for their community: the latest trucker-related news, trucker job listings, and geolocation features to help their members spot nearby food options, shopping opportunities, entertainment choices — you name it.
Dial up the nearest truck stop, get directions, and even see who's tweeting nearby. Want to check in when you get there? This dedicated app offers full-featured geolocation-friendly social networking.
---
Those are just a few of the ShoutEm apps we've seen being created by Ning customers. Let us know if you've created one for your community.
Want your own? ShoutEm doesn't require you to deal with any of the technical aspects of compiling and submitting apps, and you don't even have to enter a credit card to get started. Just enter your Ning Pro API Key and start choosing which features you want to include in your app. When you're ready to publish, pick a monthly plan that suits your needs.