Ning Community Management Webinar: Online and Ready for Viewing
Community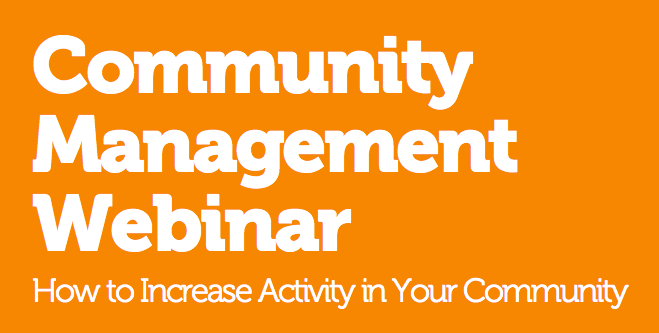 As community manager of our customer community, the Creators Network, I scour the Web looking for good advice on the subject of running online communities. It's my goal to share the best things I find that can help our customers be better community builders, whether that is advice about how to design a Javascript slider or nuts-and-bolts tips for getting more responses out of community members by asking the right questions.
Pursuant to that goal, I subscribe to nearly every blog that's remotely about community management, follow the most respected people in the field, and read waaaay too many blog posts about how social media is changing the world more than every other technological advancement since the printing press combined.
There's a lot of jargon and fluff (and frankly some nonsense) out there that's masquerading as good advice for community managers. And there's a lot of stuff that gets repeated endlessly. But every once in awhile, I find a few pearls of wisdom in this sea of advice. I find a voice that backs up common sense with data or very insightful reasons why a particular community strategy works. Richard Millington is one of those voices.
If you're not familiar with him, Richard runs community management seminars, publishes a no-nonsense blog called FeverBee (which I strongly recommend you follow), and has a few books under his belt, including his newest, Buzzing Communities: How To Build Bigger, Better, And More Active Online Communities.
We were privileged to host Richard at a very well-attended webinar earlier this week: How To Increase Activity in Your Community. It was chock-full of useful advice, including a Q&A session where we gave out free copies of Richard's new book. Even better, we gave every attendee 1/2 of his new book in PDF format. Totally free. Even better than that… you can still get a free copy for a limited time (even if you didn't attend the webinar).
Want a free copy of the PDF?  Visit our S'More flyer page.