Richard Millington + Ning Webinar: How to Increase Activity in Your Community
Ning News
---
Why you should attend Tuesday, November 27th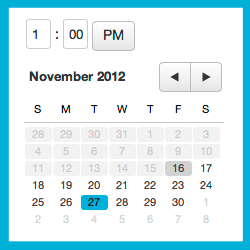 Richard approaches community management from the point of view of social science. He focuses on data that shows what actually works — not anecdotes and hunches.
Richard is giving away an excerpt of the e-book version of Buzzing Communities to all attendees. It's 50% of his book in handy PDF format.
Ning is giving away 5-10 free copies of the hardcover version of the book. If you ask a question that gets picked by the chat moderator in the Q&A, we'll send you a book.
---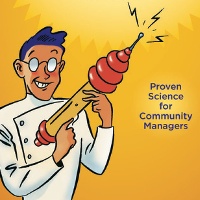 Ning is home to tens of thousands of communities that serve many millions of people every day. Every one of Ning's customers has one question in common: How can I get people more involved and active in my community? Great question!
To help answer that question, we got the guy who has a lot of smart answers: Richard Millington. The author of the new book Buzzing Communities, Richard tackles some of the most-asked questions about growing and running online communities. He's an expert that hundreds of companies and thousands of readers rely on, either in direct consultation or as readers of his influential blog about community management, FeverBee.
Whether you're a brand-new Ning customer, an old hand who needs some fresh tips, or a community manager who's never even heard of Ning before but wouldn't mind hearing from one of the top experts in the field — this webinar is for you.
The webinar will explain how to increase activity in your community:
Why many communities struggle for activity.
Why members participate in community.
The principles behind sustaining highly active communities.
Practical tips you can *immediately* implement to increase activity in your community.
You're busy, so we'll start on time and pack as much helpful information as we can into an hour. We'll even stick around after that to answer as many questions as possible to help you get the most out of your time.
Sign up here.
---
Title: "How to Increase Activity in Your Community"
Cost: Free
Date: Tuesday, November 27, 2012
Time: 1 p.m. – 2 p.m. Pacific time
Hosted by: Richard Millington + Ning
Capacity: 500 people
Sign up now

Richard Millington is the founder of FeverBee Community Consultancy, The Pillar Summit Professional Community Management training course, and the author of The Community Management Manifesto, The Proven Path, and Buzzing Communities: How To Build Bigger, Better, And More Active Online Communities.
Over the past 12 years, Richard has helped over a hundred organizations develop successful online communities. His clients have included: The United Nations, Novartis, Oracle, EMC, The British Medical Journal, The Global Fund to Fight AIDS, Tuberculosis, and Malaria, OECD, AMD, BAE Systems, Greenpeace, Autodesk and many other brands.