Sign Up for Our Second Community Management Webinar: "How to Grow an Online Community"
Community
Ning News
Social Media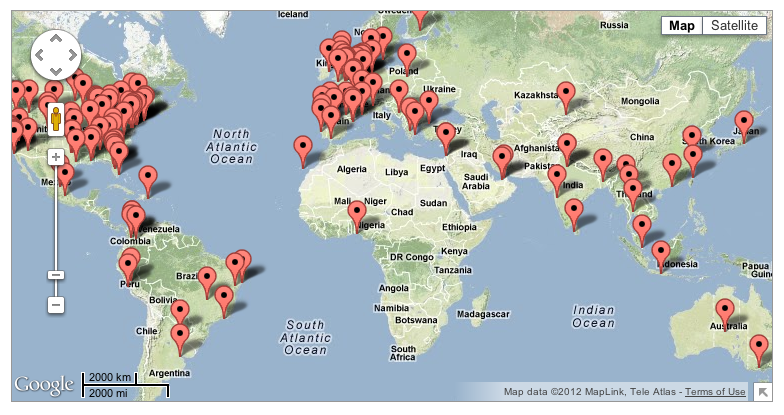 You know you've had a successful webinar when you get this kind of feedback:
An excellent talk, extremely useful. Packed with concrete stuff and techno-babble-free. Great Q&A at the end.
We strive to be techno-babble-free, so it's nice to hear we succeeded last week during Richard Millington's first webinar with Ning, How to Increase Activity in Your Community.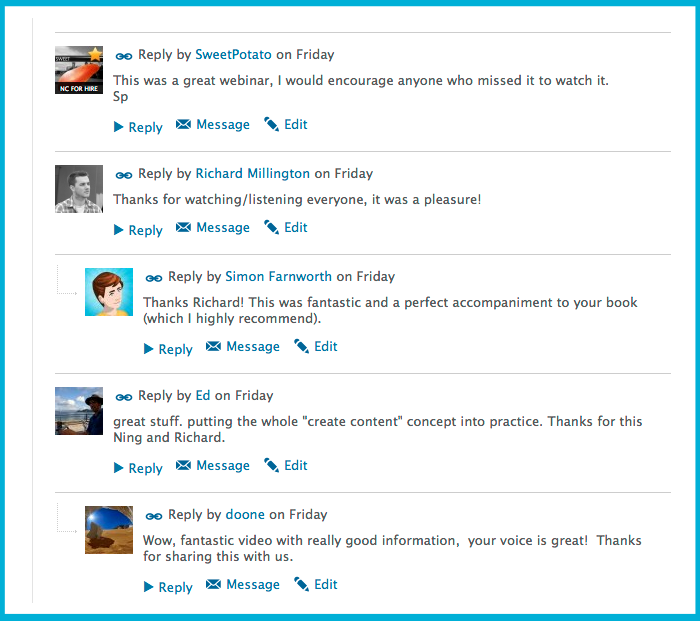 The event was our most well-attended talk ever, and it's already getting tons of replay on YouTube and Vimeo. We expect it will be a valuable resource that will reach a lot of people over time who are looking for straightforward advice about managing their community.
It's even better to hear feedback like this:

Your wish is our command, James! Response to this first webinar was so positive that we're going to do another one next week….
---
Community Management Webinar #2: How to Grow an Online Community
When: Wednesday, December 12, 2012, 1 p.m. Pacific time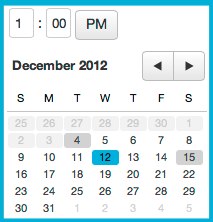 Richard Millington is back to coach Ning customers — and anyone else who needs advice — on how to genuinely make your online community a big success. In his first webinar for Ning, Richard talked about strategies for generating activity. This time around, he's going to talk about growth. There are lots of things to think about when you think about growth:
Key steps to build your base.
You can grow too fast. Didn't think that was possible, did you?
What is the total feasible audience size (TFAS) of your community?
If you only have limited administrative power to support the community, too much growth can actually hurt you.
If you already have a mature, happy, and highly engaged community, is an influx of strangers actually a good idea?
Whether you want to be the biggest community of sports fans in the world or just a private community of committed scrapbooking hobbyists, you want to find your ideal size — and getting there isn't about papering email inboxes with a million invites. Smart community managers follow tried-and-true strategies. Richard will share some of the best.
Growth is just one way toward realizing a more valuable community, but it's an important one — and one that nearly every Ning customer will be interested in. So, join us next Wednesday for another get-together with one of the experts in community management. We'll start on time and pack as much into an hour as we can. We'll stick around and answer some questions, too. Plus, Richard is giving away an excerpt of the e-book version of his new book "Buzzing Communities" to all attendees. It's 50% of his book in handy PDF format. Free!
---
Help us reach every continent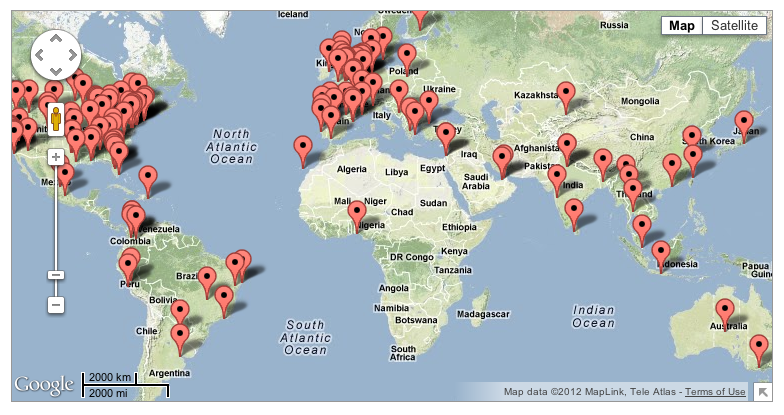 Disappointingly, not a single person in Antarctica appears to have attended or watched the first webinar. So, we're making it our personal goal with this second one to get the word out to at least one person in Antarctica. If you, um, happen to know anyone in Antarctica, we'd appreciate a little help. Or, if you just happen to know someone next door or a few cubicles down who manages an online community, let them know that this free session can help them do it better.
---
Buy the book!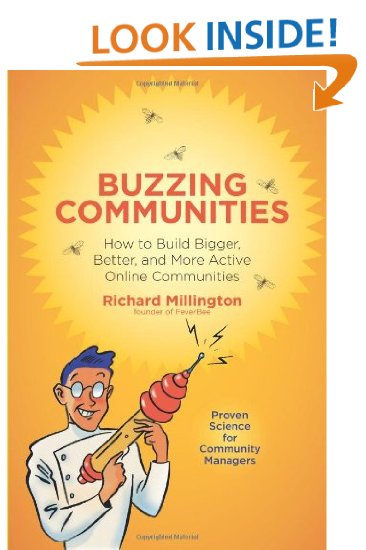 Richard's book is one of the best we've ever read about community management. He'll be giving away half of the book at this webinar, but we think it's definitely worth buying, either in physical or Kindle format. Buzzing Communities cuts through the fluff to offer a clear process for creating thriving online communities. This book combines a century of proven science, dozens of real-life examples, practical tips, and trusted community-building methods. This step-by-step guide includes a lifecycle for tracking your progress and a framework for managing your organization's community efforts.