Scheduled maintenance on Wednesday, February 20 from 10pm-2am
Maintenance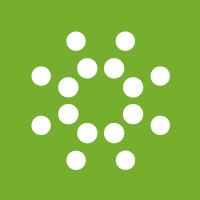 We will be performing some planned maintenance on the Ning Platform on Wednesday, February 20, from 10pm-2am Pacific Time. During this time, all Ning Networks will be offline and display branded maintenance pages. Ning.com will be down for maintenance as well.
We strive to offer a consistently high uptime and need to perform some crucial hardware and database updates to ensure that reliability continues. We also strive to keep longer planned maintenance windows like this one to a minimum and schedule them for low-traffic hours.
During this 4-hour window:
Your Ning Network will display a maintenance page matching your current theme customization to let your members know that your community is temporarily unavailable.
We will update the Ning Status Blog when this maintenance begins and ends.
Not sure when 10pm Pacific is in your time zone? Use Every Time Zone to find out!
You may want to let your members know about this downtime in advance via a Broadcast Message or notice on the Main Page of your network. Feel free to make use of the language below, filling in your network details.
Formal: We will be performing maintenance on [network_name] on Wednesday, February 20 between 10pm and 2am Pacific Time. During this time, [network_name] will be unavailable. We hope this won't be too much of an inconvenience as we work to perform some necessary upgrades.
Informal: Just wanted to give everyone a heads-up that we need to perform some simple but necessary maintenance on [network_name] on Wednesday, February 20. We'll need to take the site down at 10 p.m. Pacific for about 4 hours during which we'll simply show a message asking folks to check back later. Thanks in advance for your patience while we tune up the site!