Helping others, help yourself: homeless man becomes $290,000 richer rescuing a woman from trouble
Ning News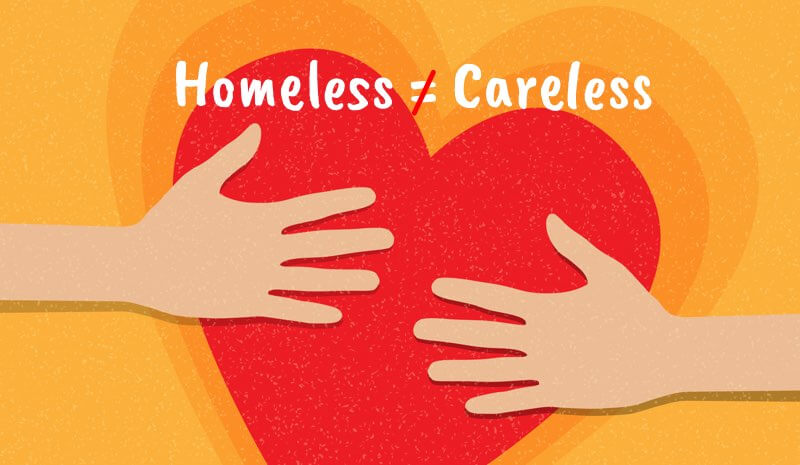 The urge to help each other in difficult situations is what makes us humans. All of us have gone through times when a helping hand could literally save the day. And although at times the world seems indifferent, one can't deny that there are caring people around who don't hesitate to give the shirt off their backs to lend others a hand.
There are countless parable-like stories that prove that kindness and generosity still live in human hearts no matter how hard the times are. One of the recent stories like that went viral on the internet. It is about a homeless man called Johnny Bobbitt who used to live in the streets of Philadelphia for over 18 months with no shelter and money to buy food, and whose life changed drastically after he decided not to leave a stranger in need.
A tale of selflessness and appreciation
Driving from New Jersey to Philadelphia one October evening, Kate McClure discovered that her vehicle is out of fuel. With no other option in this dire situation, she made up her mind to leave the car and head to the nearest gas station on foot. The woman was terrified in the face of troubles that could occur to her and the vehicle she left behind.
All of a sudden, she saw a homeless man approaching her while she was walking along the highway. He asked Kate to return to the car and lock herself safely inside. After that, he disappeared out of sight. The woman was taken aback but decided to do exactly what a strange man suggested.
In a couple of minutes, she saw the homeless man coming back with a can full of fuel. The man whom she didn't even know spent his last $20 to buy fuel for her car and help her get home safely.
As it turned out later, the man's name was Johnny Bobbitt. He was a former marine veteran who ended up on the streets due to the unfortunate turn of events. Despite numerous hurdles in his life, Johnny managed to remain generous and sympathetic. Helping out Kate, he didn't ask for a single cent in return. And soon, he was fairly rewarded for his kindness.
Impressed by Johnny's selflessness, not only did Kate compensate him the money and provided with warm clothes but also launched an online fundraiser to give the homeless man a chance to get back on his feet. Surprisingly to everybody, she managed to collect $290,000 instead of planned $10,000, changing Johnny's life forever!
Help and be helped
Stories like that show that kindness never goes unnoticed and that a modest but honest contribution to someone's life can change everything. Inspiring, isn't it? That's why Ning decided to give network creators an opportunity to help and be helped.
We believe that the easiest way to make the world a better place is to give every person a chance to do something good for somebody else. You know how often our desires are restrained by the lack of possibilities. So we attempted to fix that!
From now on, Ning network creators who realize the importance of changing the world to the better can raise funds for their altruistic missions. It is made possible with the brand new Donations feature.
You can add a fundraising block to any page of your website. The block includes a "Donate" button and description in which you can explain the goal of your fundraiser and say thank you to everybody who's going to donate.
It is possible to check your Donations statistics. You can monitor transactions at any time, so you always know who made a donation and how much money was donated.
Payments are accepted through PayPal and Stripe.
Your authority on the network can be leveraged to collect money for the right causes. You know your audience, so you understand how to approach it in order to achieve your goals.
Ning always feels inspired by the stories like the one about Johnny and Kate. Hopefully, you are on the same page with us! So what are you waiting for? All you need is to come up with the right idea. If you have your own online community, you can reach so many people – and help as many. After all, you can even help your own community to grow with the donations from your network members! The range of opportunities is now limited only by your imagination.
To activate the Donations feature on your network, please contact Ning customer support center.
Let's start create church website with Ning