To add a Ning App to your network, click on the My Network tab. This will open up your Dashboard. Go to "Features Layout" under the Settings section, and click on the "Add Ning Apps" link at the bottom of the page.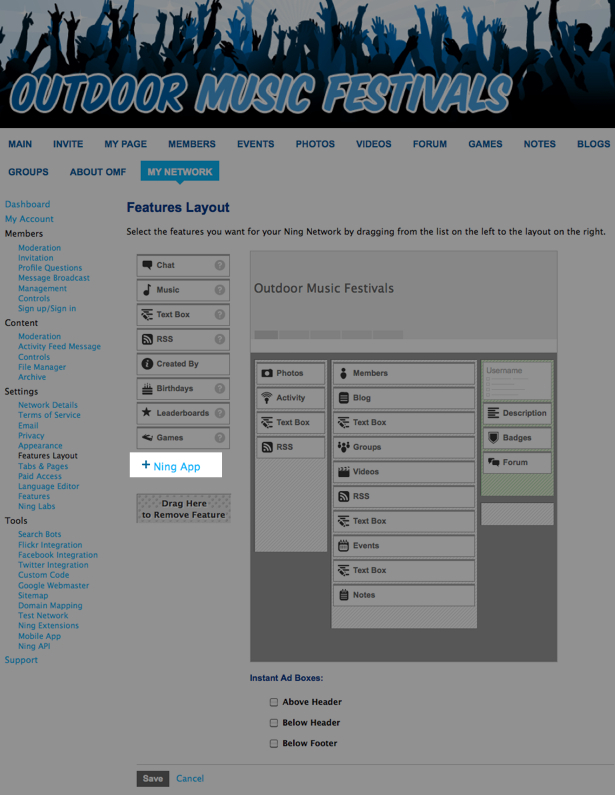 You will be taken to the Ning Apps directory page, where you can select from a bevy of apps to further enhance your network. Click "Add To My Network" to add a new tab to your network for the Ning App you've selected.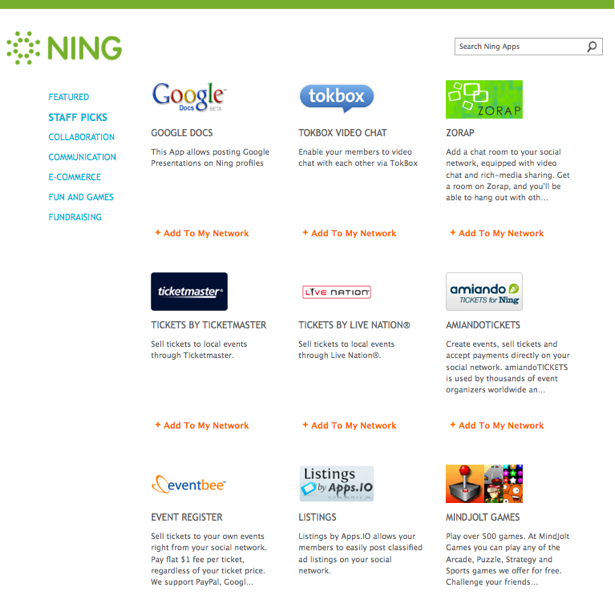 Network Creators on the Ning Mini plan may add two Ning Apps to their networks and those on the Ning Plus plan may add five, while Ning Pro Network Creators may add up to ten Ning Apps to their networks.
Go to the Tabs feature to determine where to have your Ning Apps tab appear.
If the Ning App has a profile view for members, it will also automatically get added to their My Apps page.
Similar Articles: