You can embed the branded music player on your Ning Network onto any website out there. Click the triangle icon on your music player.  Click "Share" to see the embed code, and click the "Copy" button to add it to your clipboard. Insert this embed code into your external website to add your Music Player.
From here, you can share the branded music player of your choice on Facebook or MySpace or add it to 15 other services, including Blogger, iGoogle, and Friendster, in just one click.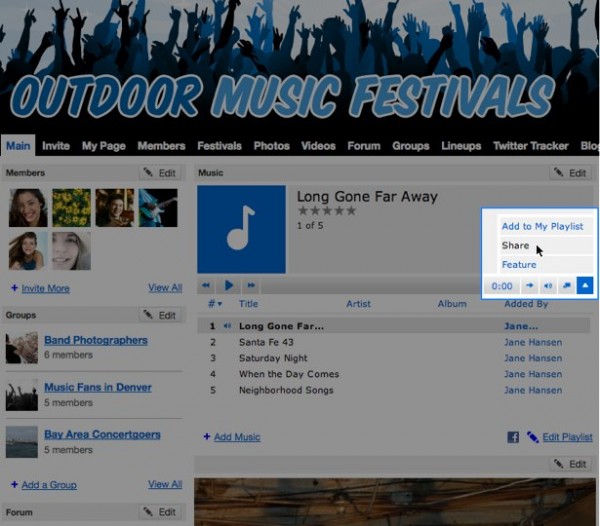 You can also add the playlist you've created on your profile page to another page on the Ning Network – or another website entirely! You can do this with the Main Page's music player or anyone else's playlist on the Ning Network. Any playlist you embed will appear in your Ning Network-branded music player widget, a great way to promote your Ning Network and show off your membership.
Locate the playlist you'd like to embed. Hover your mouse over the lower right corner of the music player to see the < > "Embed" icon.
Click this icon, then copy the code and paste it anywhere you'd like.
Similar Articles: