You can embed your Ning Network's branded photo slideshow widget to any website out there.  Click the Share icon in the toolbar of your Photo slideshow to get the embed code.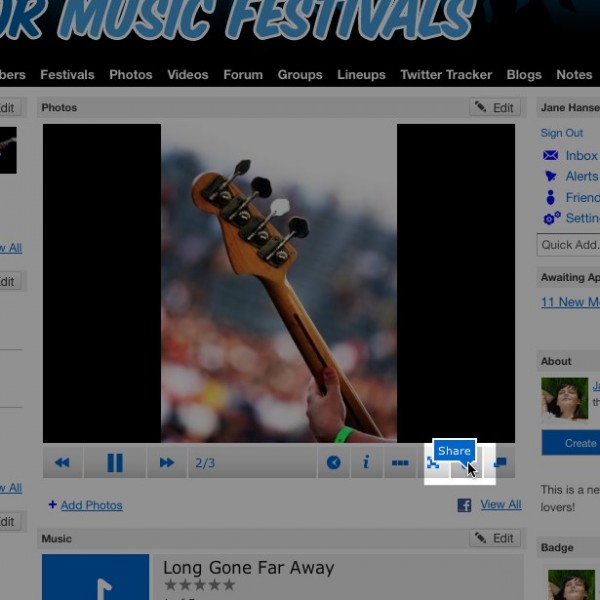 Click the "Copy" button to add the embed code to your clipboard. Â Insert this embed code into your external website to add your Photo Slideshow.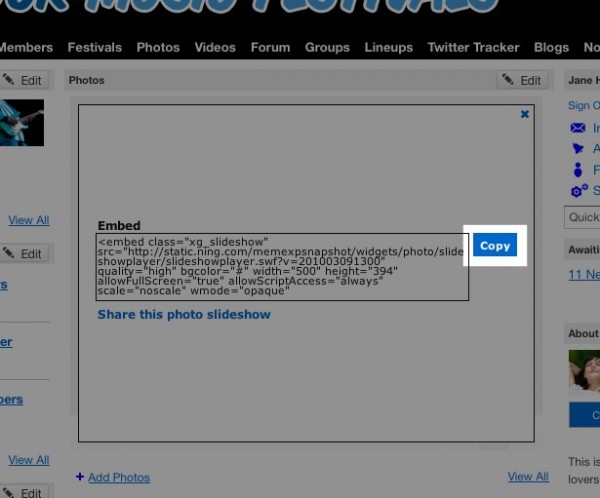 You can also add any album that has been created on a Ning Network to another website.  To do this, go to the album's page and click the "Get Embed Code" link.  From there, copy and paste the embed code on any website that allows you to add HTML.
Similar Articles: