Every Ning Network comes with a selection of Badges that can be embedded on other websites. This is a great way to integrate content and drive your website visitors to your network!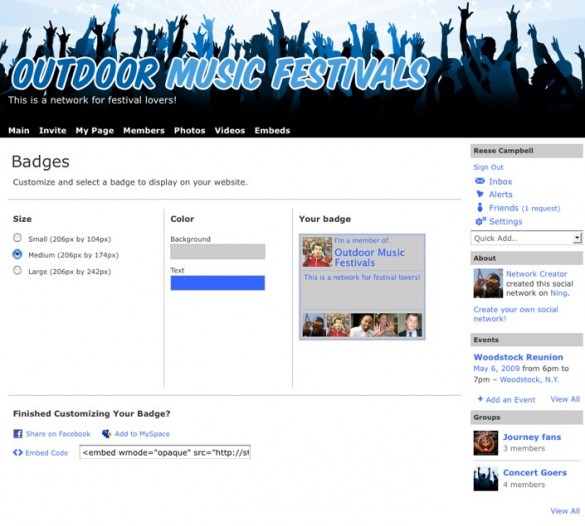 It's easy to integrate the badge from your Ning Network on another website:
Locate the badge in the right column of your network. Click "Get Badge."  You can also click "Badges" in the footer of the Main Page.
Find the badge you would like to use to promote your Ning Network — you can choose a Small, Medium, or Large Badge. (Please note that only the small badge is available for private networks.)
Customize the badge colors by clicking on the Background and Text color bars.
Click "Add to MySpace" or "Share on Facebook" to add your badge to one of those services. Alternatively, you can copy the HTML code to add the badge to a site you do not see listed or use it to add the badge to your own personal website!
Similar Articles: