Engage and interact with your members on your Ning Network by adding live streaming video from Ustream. If you want to create and broadcast your own video channel on Ustream from your computer or mobile phone, see: Create a Live Video Channel on Ustream.
Ustream is an application you can add to your network by clicking on the "Ning Extensions" link found from your My Network tab. Click on the "Activate" link next to the UStream application to get started.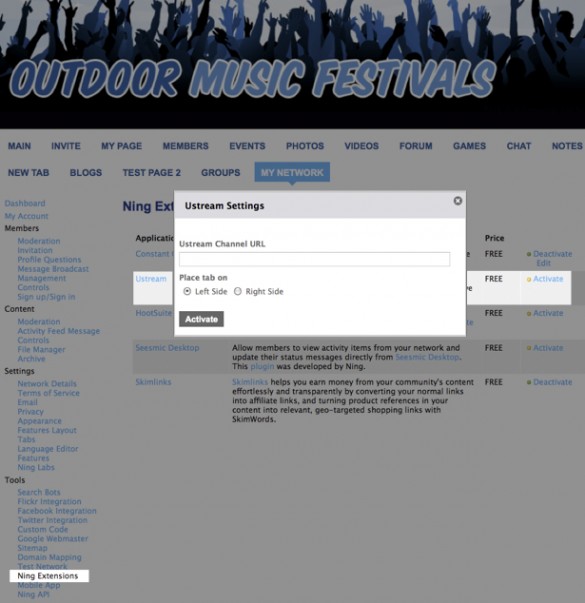 This will cause a window to pop up, prompting you to enter in a Ustream channel URL and specify where you would like the floating tab to display. You can head over to http://www.ustream.tv in order to find a live channel to stream. Be sure to look for the "Live" banner on the channel in order to have your UStream application function properly. You can also click on the On Air tab to see all live channels.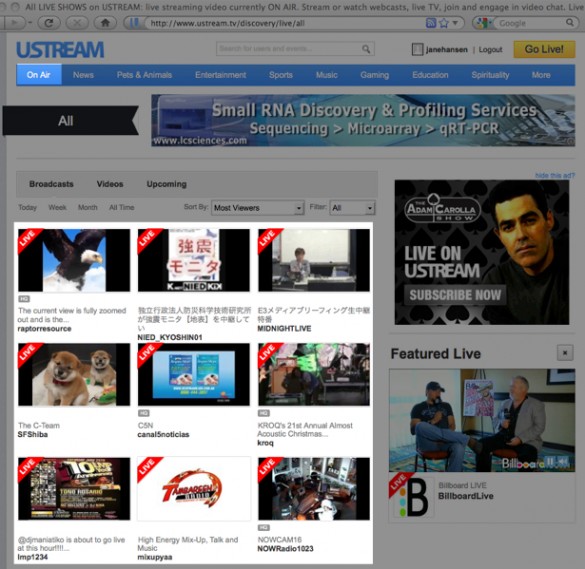 Copy the URL you see in the address bar. Some channels will have shortened vanity URLS, so make sure the URL is in this format: http://www.ustream.tv/channel/your-live-channel.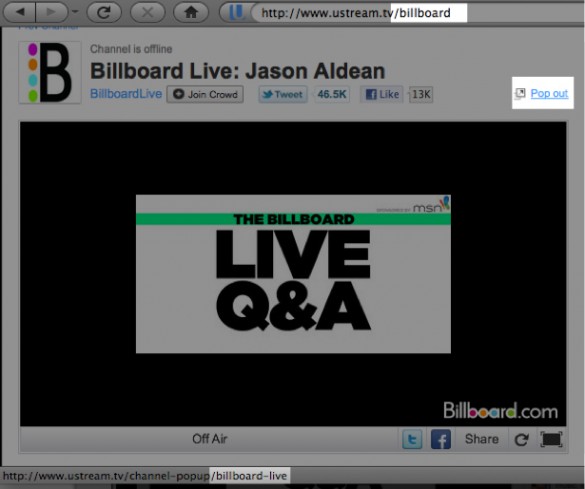 If the URL is not in that format, you can find its full form by hovering your mouse over the "Pop out" link. The URL that displays below in your browser's Status bar of will show the full channel title. In this example, the URL displays in the address bar as http://www.ustream.tv/billboard, but when you hover your mouse over where it says "Pop out", the URL that displays in the status bar at the bottom shows that the channel's title is actually billboard-live. You can then enter http://www.ustream.tv/channel/billboard-live into the space provided for your Ustream settings.
If you have your own live streaming channel, feel free to toss that URL into the space provided for your Ustream settings.
When a channel is connected and online, a green light will display in the tab on your network. When the network is offline, a red light will display in the tab and there will be a single image that displays. When opening your Ustream application, there may be a one- or two-minute delay between when you start broadcasting and when the green light comes on.
Depending on the channel's privacy settings, you may see Twitter, Facebook and "Share" icons at the bottom of the video panel. Click on any of these icons to post this content to your Facebook, Twitter or other page.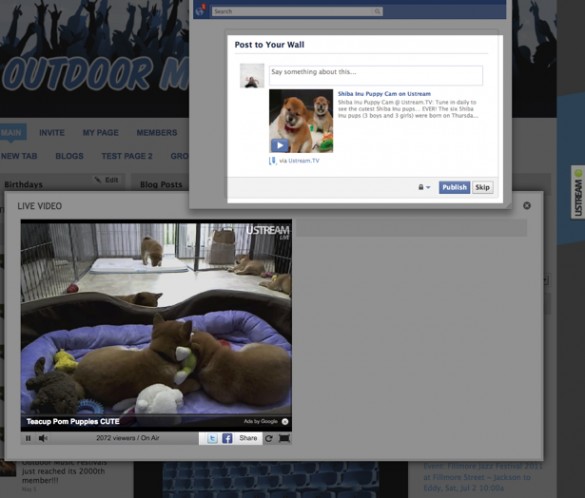 Another feature of this application is the simultaneous live chat. If the channel creator has turned this option on, you'll see a chat window right next to your video. Sign in to Ustream with your Ustream account credentials, or if you haven't created any, you can use your existing credentials with Facebook or Twitter.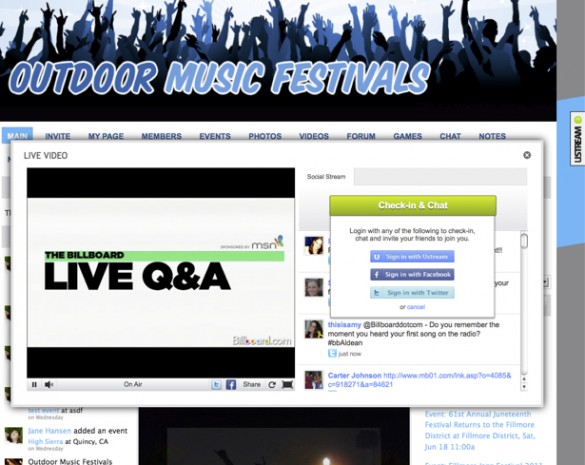 To change the channel to something different, go back to the Ning Extensions page from your Dashboard, click on the "Edit" button that displays beneath the "Deactivate" link, and paste in your new URL.
After you're all done, you and your members will be able to access the Ustream channel at any time by clicking on the floating tab from any page of your network.
Similar Articles: