If we've asked you to reset your cookies in Chrome on a Mac, please follow these steps.  After following these steps, you will also be signed out of any sites you're currently signed in to.
1. In the "Chrome" menu, select "Clear Browsing Data."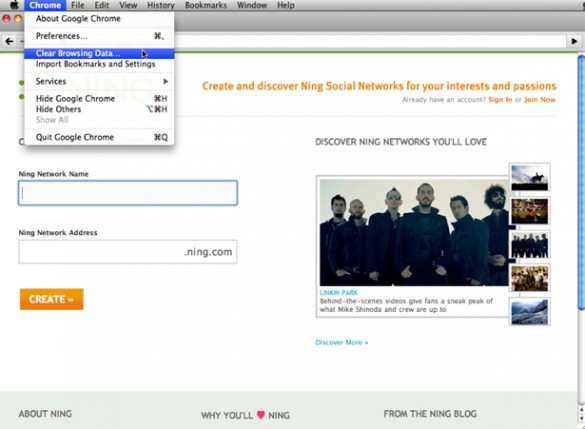 2. Check the box next to "Delete cookies."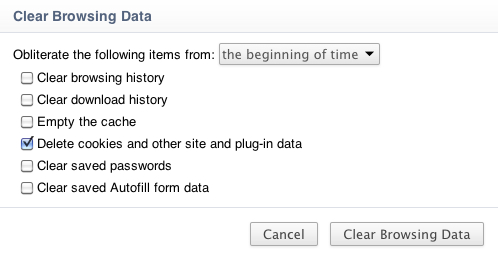 3. Ensure that the "beginning of time" option is selected, then click the "Clear Browsing Data" button.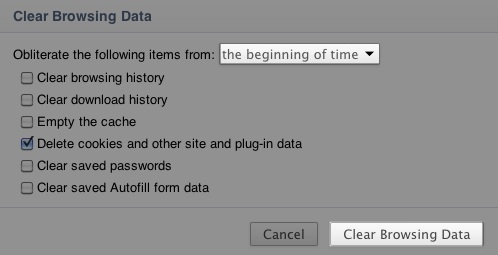 Your cookies are now gone!
Similar Articles: