There are a few requirements for you to to add a video to a Ning Network.
Sign in to the social network where you wish to upload the video. Make sure your video does not exceed 100 MB in size. We support as many video formats as we can, but there are literally thousands of video formats out there! As a result, even two video files with the same extension (such as WMV) may use different decoding algorithms. For this reason one of them may work and the other one may not, even though they have the same file extension.
We've found the iPod video format to be very reliable and recommend that you convert your videos to this format if you're experiencing issues when uploading them. There are tools available for both Windows and Mac to help you convert video files into the iPod format.
Mac: If you're using a Mac, we recommend that you try iSquint. This free application can convert most video files into a format that is compatible with Ning. To use this application simply drag the video file that you'd like to convert into the large box, select a folder to save the final file into, and click 'Start'.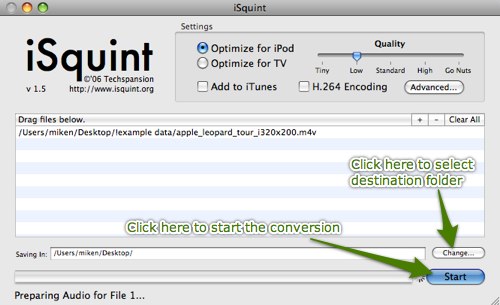 Windows: If you're using a Windows PC you may want to try Videora iPod Converter. To use this application select the 'Convert' button on the main toolbar, click on the 'Video File' tab, and select Normal Mode. After this follow the on screen instructions to convert your video file.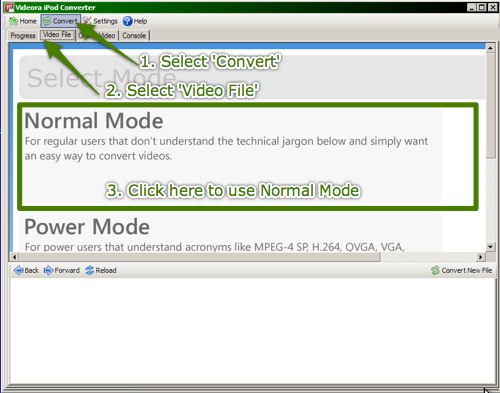 Once your video file has been converted, try playing it using a media player such as Quicktime. If it plays back well, this will confirm that the conversion was successful. You should then be able to upload this video file through the Video tab on your Ning Network.
Similar Articles: