You may wish to supplement the gifts your members can give one another by creating a custom gift of your own.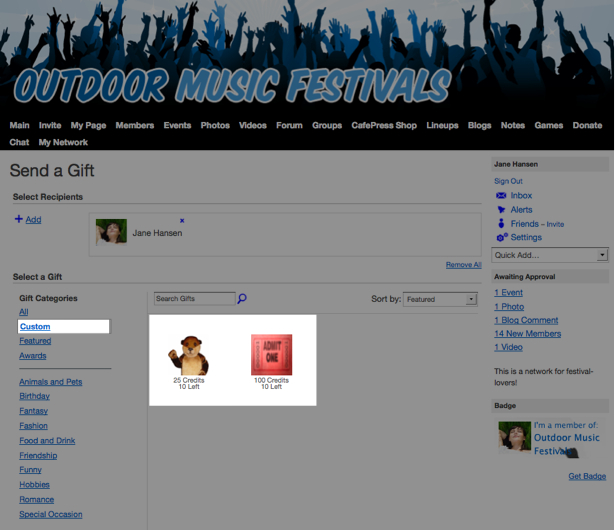 When creating a custom gift, we recommend following these guidlines to get the best results:
Resize or crop your image to 64×64 pixels. This the optimal size for a custom gift. Cropping and resizing your image to fit this exact size will help ensure that your image doesn't become distorted when it's uploaded and displayed on your Ning Network.
Use the right file type for your image. If your image is a photograph, you'll want to save it as .jpg. For illustrations, we recommend that you save those as a .gif or .png file. If your gift is using a transparent background, saving it as a .png is optimal.
Make sure your total file size is under 10KB. The maximum allowed file size for upload to the Gift Store is 10KB.
Use the right tools. While you may be able to create images that work in word processing programs or other programs, we highly recommend using a tool that is meant for image editing. There are several advanced programs that give one month free trials, such as Adobe Photoshop or Adobe Fireworks, which can then be purchased after the trial period ends.
We also researched several free image editing programs and recommend the following depending on the operating system your computer runs on:
Gimp for Mac and Windows OS
Open your image in Gimp
Choose Image > Scale Image to resize your image to 64×64
Under "Save As," choose the appropriate file type for your image
Set the "Quality" in the save screen to the highest quality permissible that is still under 10KB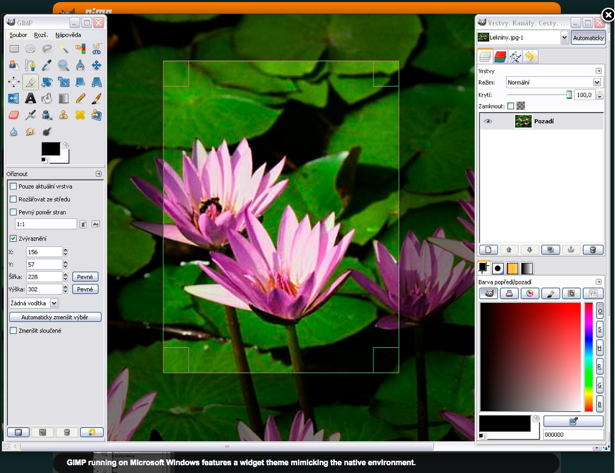 Skitch for Mac OS
Open your image in the Skitch application
Drag in the sides of your image within Skitch to crop into a sqaure
Click and hold the bottom right-hand corner of the Skitch box to drag in the side and resize your image to 64×64. You can see the dimensions of your image in the bottom left hand corner of the Skitch box.
Choose the correct file type. You can change the file type by using the drop-down menu next to the file name at the bottom of the Skitch box
Drag onto your desktop or into a folder to save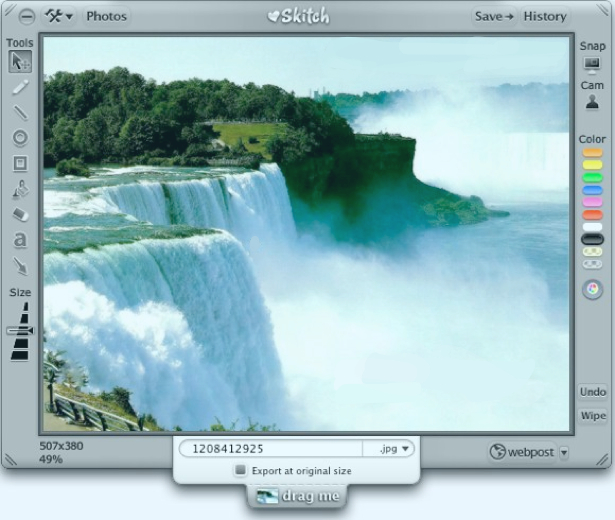 Paint.net for Windows OS
Open your image in the Paint.net application
Select the square area to be used in the gift (click Shift and drag)
Click on the image and choose the "Resize" option
Resize the image to 64×64
Save as the appropriate file type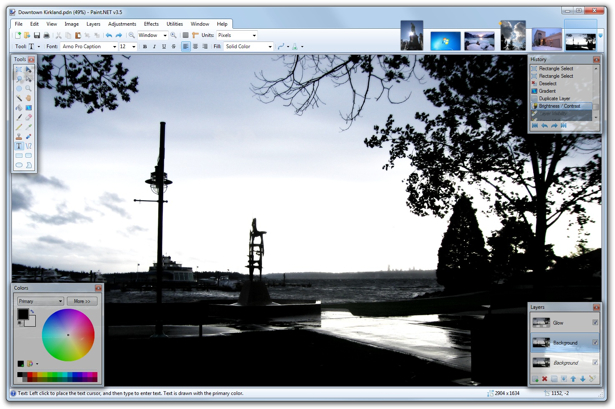 After you create your gift, you can upload it to your Ning Network's Gift Store.
Similar Articles: