As a Network Creator, you can control the settings of Ning Apps you've added to your Ning Network. You can determine whether or not each particular Ning App will publish updates to the main page's Latest Activity feed, appear on your My Apps page or if the Apps will send alerts to your members within the Ning Network by way of email notifications.
To adjust these settings, go to "Settings" from the member account module that appears on every page. Click on "My Page" to access your Ning Apps settings.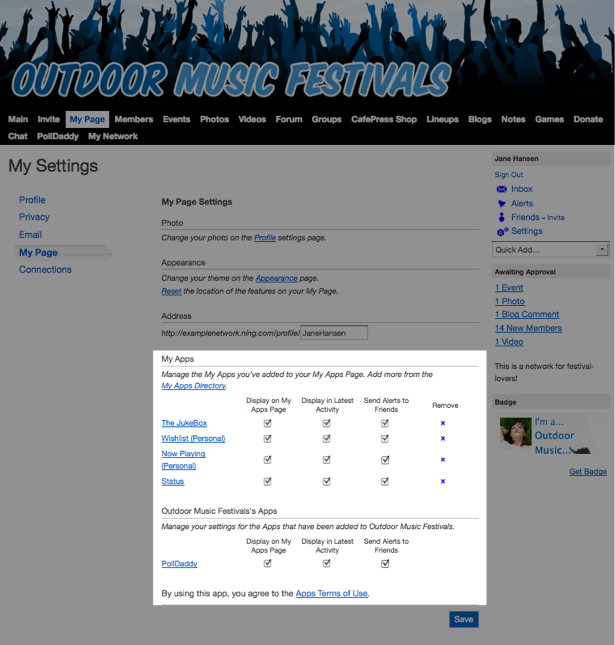 Here you can determine where activity from these apps appears, be it on your apps page, in the Latest Activity feed or in notifications.
You can also choose whether or not Ning Apps activity appears on the main page Latest Activity feed as a whole by going to your My Network tab, clicking on "Features" under the Settings section and then clicking on the "Activity Feed" link. The option of allowing Ning Apps activity to appear in the feed is near the bottom. Uncheck the box to remove all Ning Apps activity from the feed. You can also set members' apps activity to appear or not appear in the Latest Activity feed.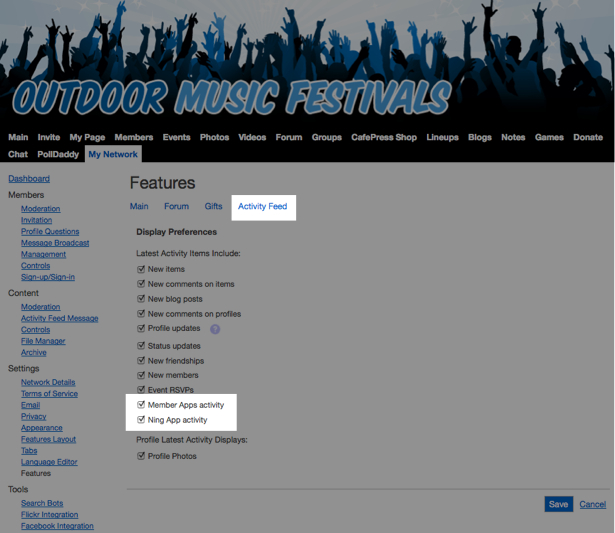 Be sure to save any changes you make!
Similar Articles: