The Google +1 button is a great way to engage members on your network. It's also a great way to let members recommend interesting content they enjoy on your network through Google's channels. Your friends and anyone you're connected to on Google will see this content when they search for something related to this content.
As with the Network and Facebook Like buttons, Google +1 is figured into the algorithm for the Leaderboards feature, so it lets your members help you surface members and content, as well.
Once enabled, you and your members will be able to +1 members or content from their detail pages. Just look for the "+1" button!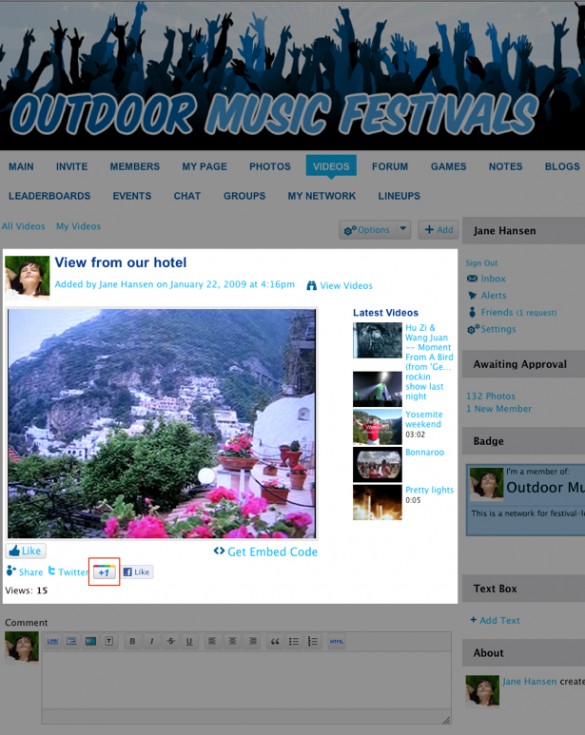 To enable Google +1 on your network, go to your dashboard from the My Network tab and click on "Features" in the Settings section. From there, click "Share Links". If you have a public network, Google +1 will show up as a check box option beneath the Network and Facebook Like button options.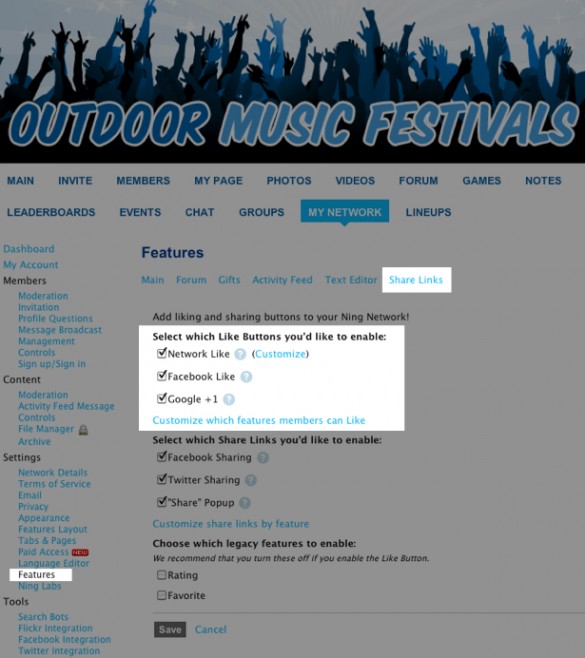 Not seeing the Google +1 option? If you have a private network, Google +1 will not display as a possible way of  promoting content on your network.
Make sure to click on the "Customize which features members can Like" link in order to check boxes next to any features you want members to also be able to promote with Google +1. When you're happy with your choices, click "OK."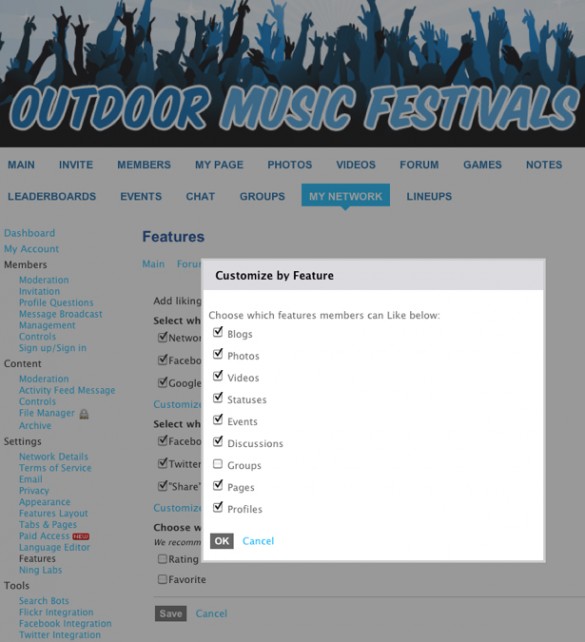 Some older networks will also have a Rating option on photos and videos and the ability to Favorite content. We recommend that Network Creators disable these legacy features when the Google +1 or Like buttons are adopted on a network, because they do not contribute to Leaderboards and don't help drive member engagement on a network nearly as much. Uncheck the box next to these features if you have them to disable them.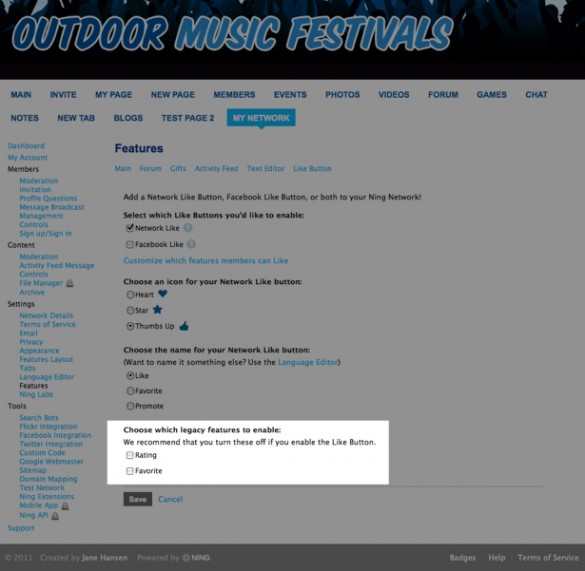 Once you have all of your settings as you'd like them, click "Save" at the bottom of the page.
Similar Articles: