If the Network Creator has set up Flickr integration on the network, you can import any public photos you have on Flickr to a Ning Network. To see if you can add photos from Flickr, go to the Photos page and click the "Add" button.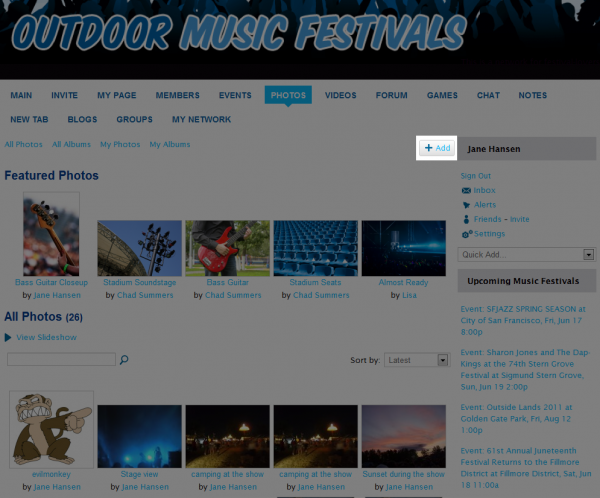 If you can import photos from Flickr, you will see an option to add photos from your Flickr account.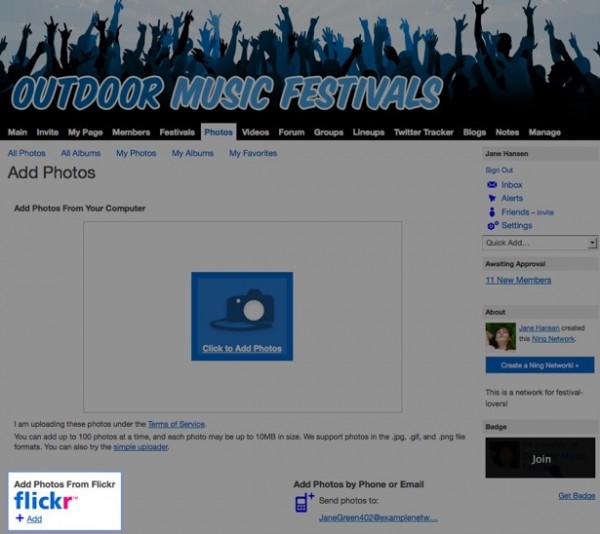 Click on the "Add Photos From Flickr" link to continue to Flickr and sign in to your account. If  you haven't done this before, you'll be asked to authorize this connection. On the authorization page, you'll see the name of your network's Flickr app and a description as provided by the Network Creator.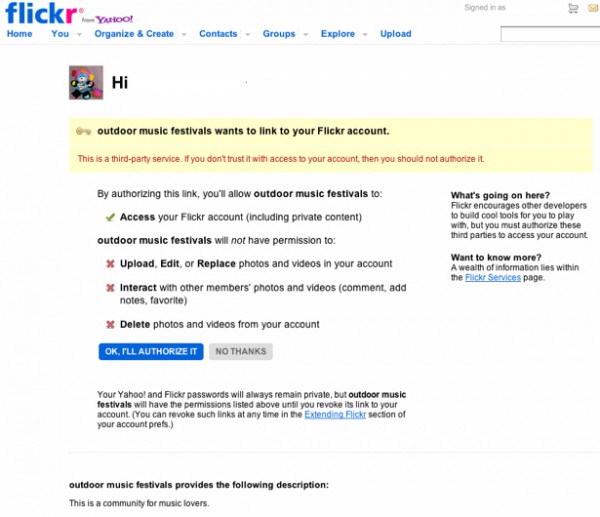 You will then be taken back to your Ning Network. Here, choose which of your Flickr photos you'd like to upload, such as the last ten or more you uploaded, those in a certain set, or tagged with a certain term, or upload all of your photos.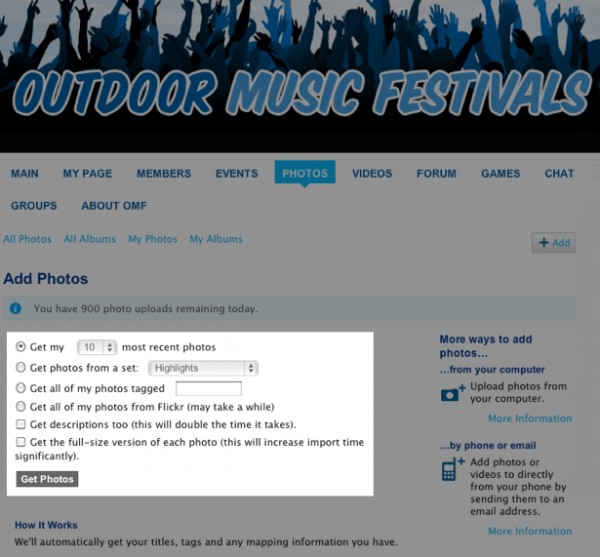 Your photos will automatically be given any titles, tags or mapping information they have on Flickr. If you wish to carry over your photos' descriptions or import the full-size versions of your photos, you will need to check the corresponding boxes on this page. Click "Get Photos" when you're ready. This process can take a little time depending on the volume you are importing, but once it is complete, you'll be taken to your My Photos page where you can see what has just been imported to the network.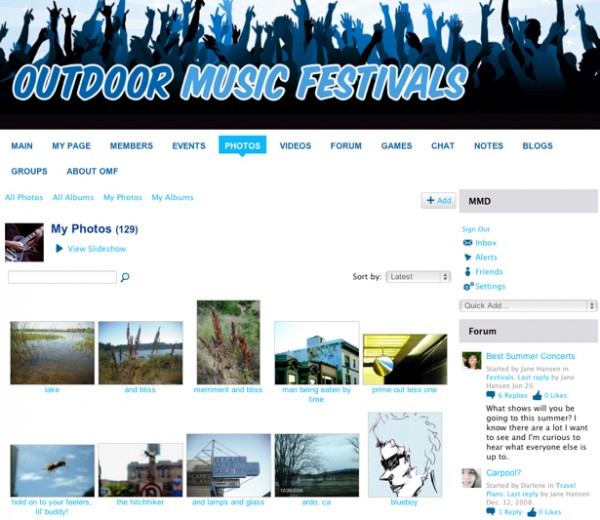 There is no cancel button once this process has begun, so if you change your mind after you have begun importing photos, you can delete your Flickr photos by going to each particular photo and deleting it from its detail page.
Similar Articles: