Ning Extensions allow third-party applications to interact with the content on your Ning Network to provide additional functionality and a richer, more flexible experience. Ning Extensions are available on all Ning Plus and Ning Pro Networks, and can be found under Tools in the My Network tab. Click on "Ning Extensions" to get started.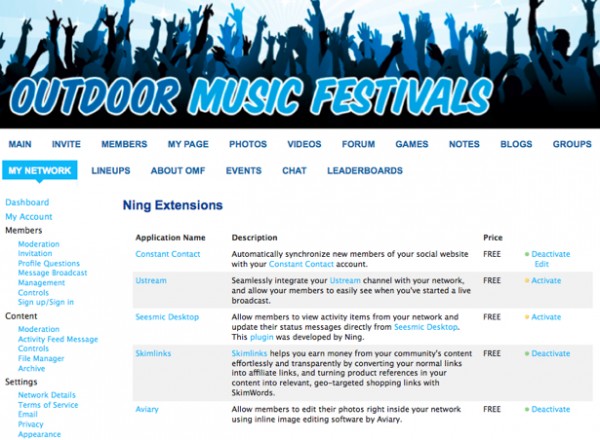 On the Ning Extensions page, you'll see a list of applications that you may want to integrate with your Ning Network. When you see one you're interested in using, click the "Activate" link to the right of its description to make that Ning Extension available on your Ning Network.
New Ning Extensions will continue to be added, and can give Network Creators a lot of the functionality they're looking for. Here are some currently available:
For the most up-to-date list of what's available, check out the Ning Extensions page of your Ning Network.
Similar Articles: