The Text Editor toolbar allows you to easily add and edit text on your network. Use it anywhere on your network to format text, paste in text from elsewhere, add links or media, or embed widgets. In some locations you can even attach files to your text.
The Text Editor will appear by default in Visual Mode, which is also known as WYSIWYG view (this stands for "what you see is what you get"). When you're doing something like making text bold, you'll actually see bold text, instead of HTML code such as the following for <b>bolded text</b>.
Depending on where you're using the toolbar, you'll see some variation in the functions provided.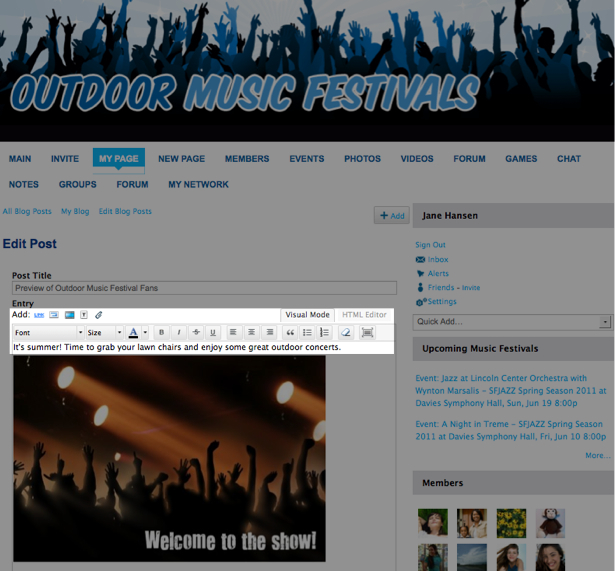 The one above lets you add links, photos, video embeds, lets you paste in text as plain text and includes a file attachment paperclip icon. You can also select a font type, size and color, as well as the standard text formatting options. Don't like the formatting selections you've just made? Click on the eraser icon to remove the formatting while leaving your content intact. This version of the Text Editor toolbar will appear when adding or editing a Page, Blog Post or Note.
In this version below, you can add links, images, video embeds, paste in plain text, upload files and format your text. This one will appear in any Text Box*, Instant Ad box or My Page Comment Wall. Forum Discussions will include all of these same functions, only with an "Upload Files" link beneath the Text Editor for attaching files.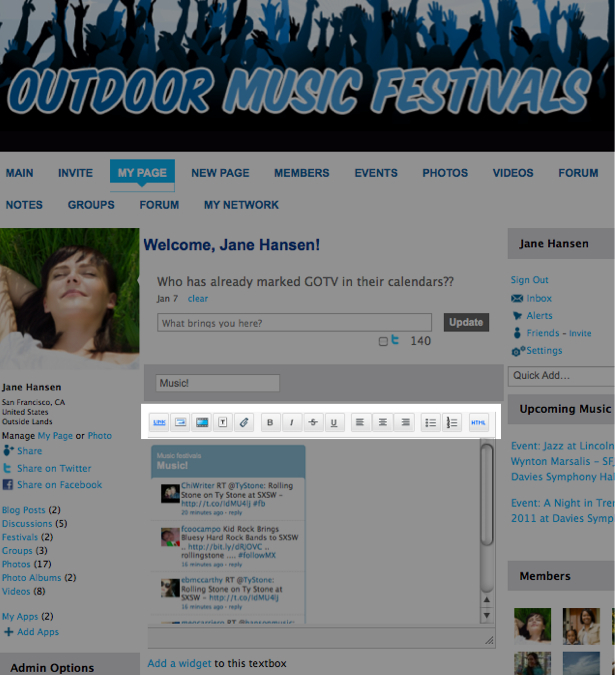 *Text boxes located in a side column will have fewer options, due to the space constraint.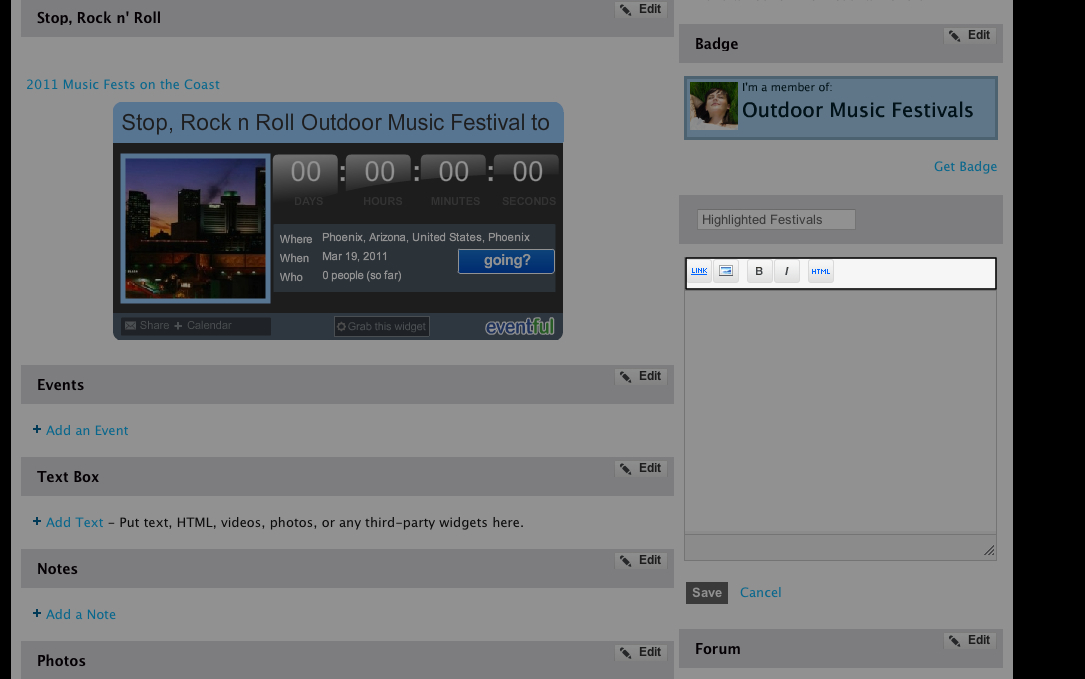 This next version is what you will see when commenting on a Blog Post, Photo, Video, Event or Page. Notice you can still add a link, image, embed a video and paste as plain text, as well as format your text. The file upload function does not exist in these locations.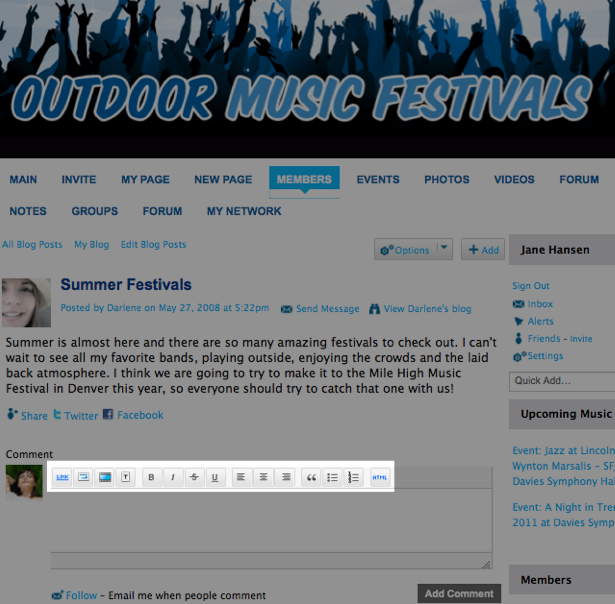 Want your members to have the ability to attach files to their comments? The Forum Discussion is the way to go. Here, you can attach up to three files to your reply.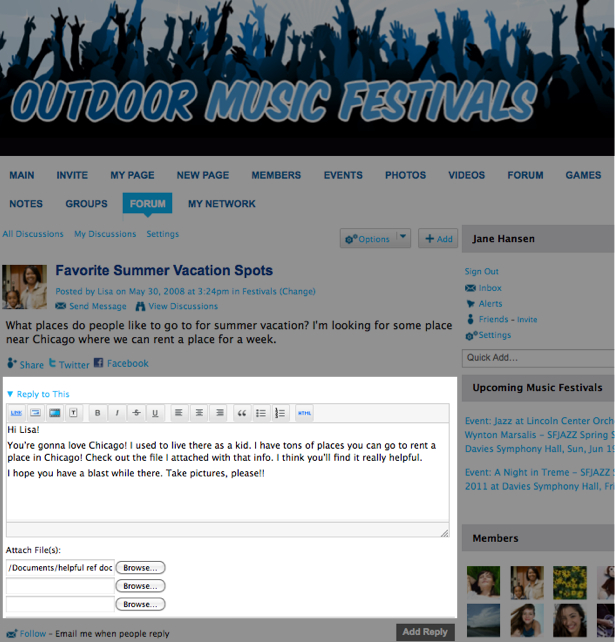 As the Network Creator, you can determine what functions are available to your members. To adjust these settings, see: Manage your Text Editor.
Similar Articles: