My Apps now have their own dedicated page within your My Page that will allow you to view both My Apps and Ning Apps in the same area. This page is best viewed on a separate page instead of within your My Page. The "My Apps" link is located below your profile photo on the left hand side of the page. Clicking this link will take you to the My Apps Page, where you'll see all the apps you've added to your My Page, along with any Ning Apps added to the Ning Network.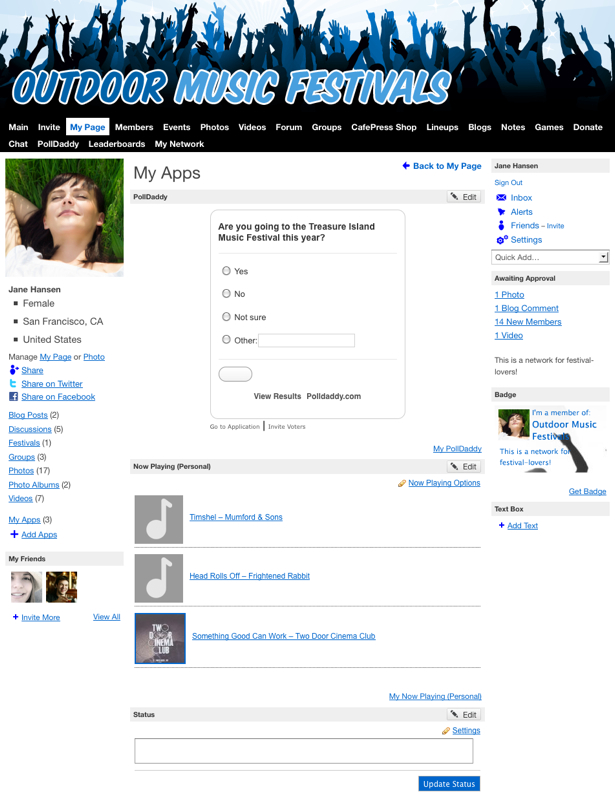 To manage My Apps, click on the "Settings" link from the member account module that appears on every page. Click the "My Page" link to bring up the list of apps you have added to your My Page. You can set your preferences for your My Apps and Ning Apps here.
To have your applications, or those added by the network itself, appear on your My Apps page, check the box under "Display on My Apps Page." You can elect to let the apps publish any activity to the Latest Activity feed on your My Page and the network's main page by checking the box under "Display in Latest Activity." The third setting  lets you decide whether or not to let your apps "Send Alerts to Friends" whenever there is any activity on them.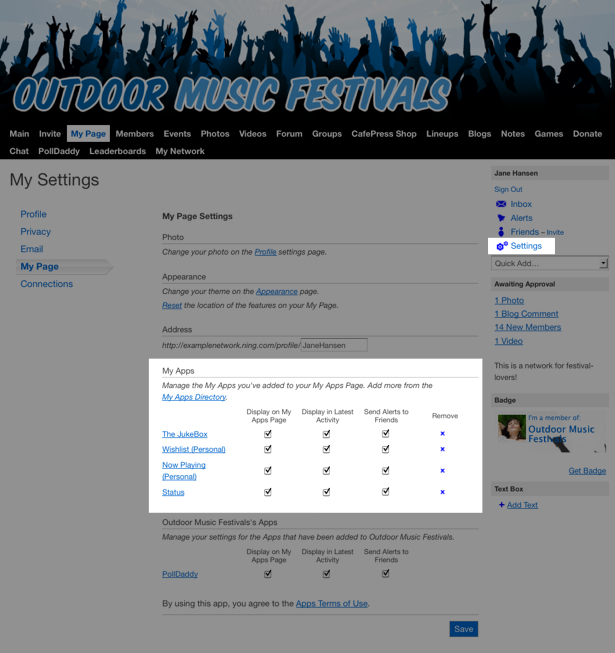 If you decide you would like to remove an app, click on the small blue "x" on the right hand side of the row next to the My App name to completely remove the My App from your My Apps page.
If you experience any issues with an app on your network that you have added, look up the contact information for the third-party application in the Ning Apps directory. A contact address can be found on the app's detail page.
Similar Articles: