You can determine how your Ning Apps display with the Features Layout page.
Add a Ning App to your network directly from the Features Layout page by clicking on the Add Ning Apps link at the bottom left-hand side of the page. When you add a Ning App to your Ning Network, a tab is automatically created.
Most apps are edited on the app's detail page directly.
To change the app's position as it appears on the main page, go to the Features Layout page from the dashboard. Drag the app to where you would like it to appear in the main page layout. Ning Apps cannot be placed in side columns.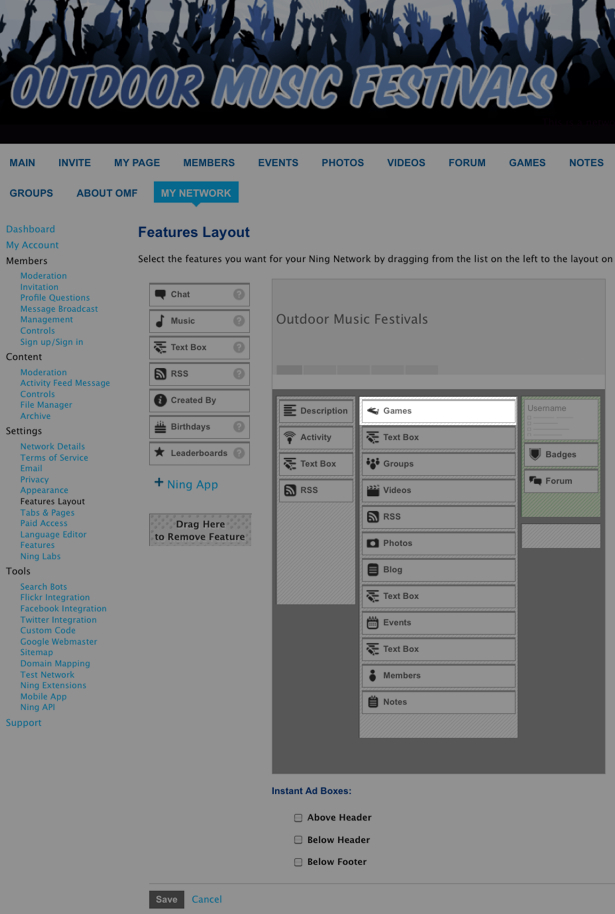 If you want to remove the Ning App from your main page layout, drag and drop the app into the "Drag Here to Remove Feature" section and save your changes. This will not remove the app from the network.
If you want to remove a Ning App from your network, click on the small "x" located on the right-hand side of the Tab in the left hand column. Removing the tab here will completely remove the Ning App from your Ning Network, as well as from the My Apps page of members if the Ning App was using that view option.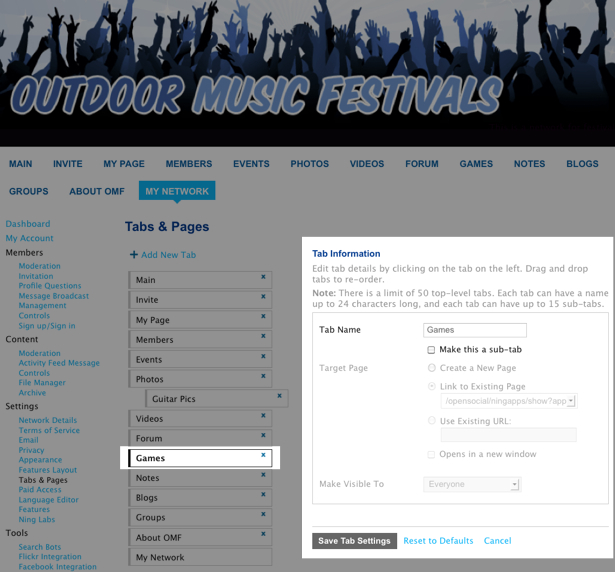 Go to the "Tab Information" module to make the Ning App tab a top level tab or sub-tab. For Ning Apps, there is not an option to limit its visibility. This will be determined by the privacy settings on your network overall.
Similar Articles: