As the Network Creator, you can determine what functions are available to your members. To adjust these settings, go to your My Network tab and click on the "Features" link. From there, click on the "Text Editor" link.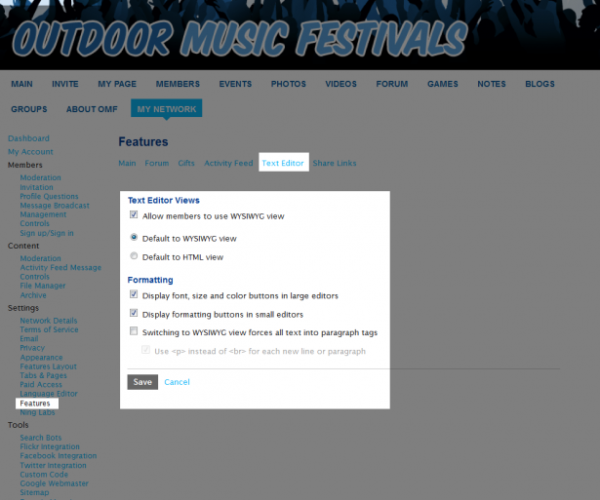 If you want your members to be able to see the images, embeds and text largely as they'll appear when posted, check the box next to "Allow members to use WYSIWYG view." The Text Editor is by default set to WYSIWYG view.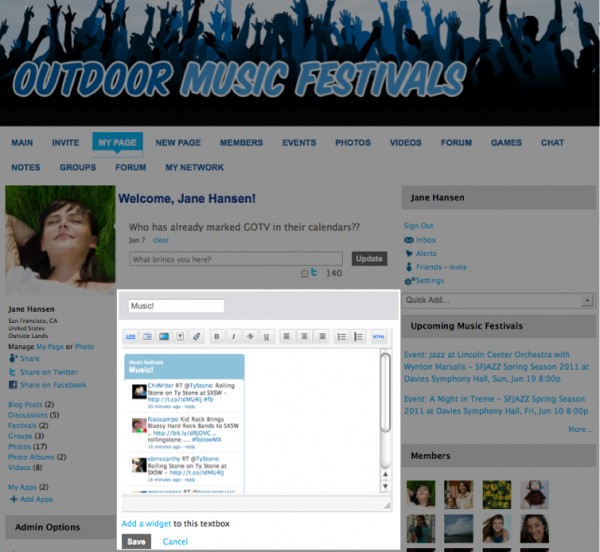 To change the default view to HTML mode, select the radio button next to "Default to HTML view." This view mode is indicated by a faint peach window background. To see which HTML tags are supported on the network, see: HTML Allowed Tags.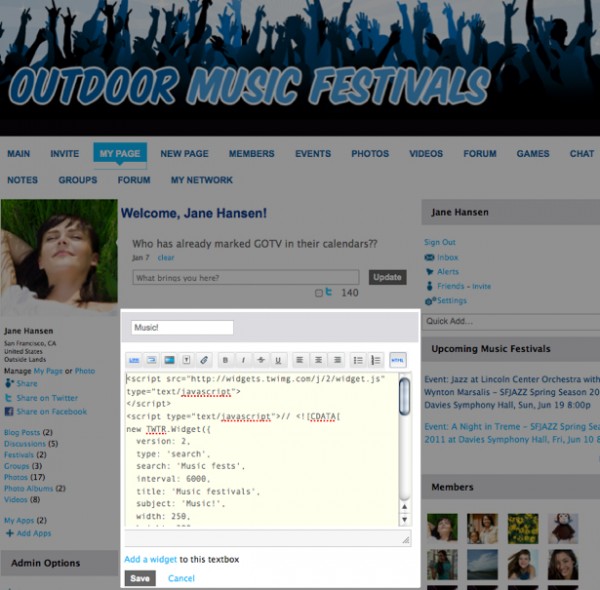 Members can still switch back to WYSIWYG view (as long as you have checked the box) by clicking on the "HTML" button.
Unchecking the boxes next to the two formatting options will limit the font and formatting functions available to your members, so that the above text box would instead look like this: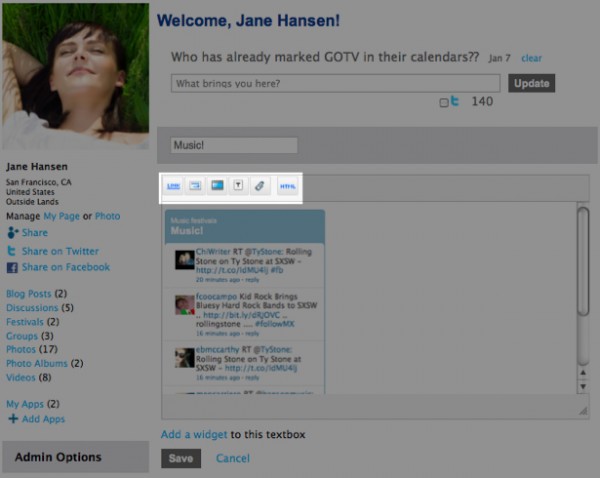 The last check box, "Switching to WYSIWYG view forces all text in paragraph tags," will cause all text to be wrapped in <p> tags. This helps ensure your text will be formatted the way you want, without having to swap to HTML mode.
Similar Articles: