When activating Ning Ads you'll need to fill out Tax & Payment information on Ning.com. This form is required to process your payments and must be completed before any ads will show up on your Ning Network.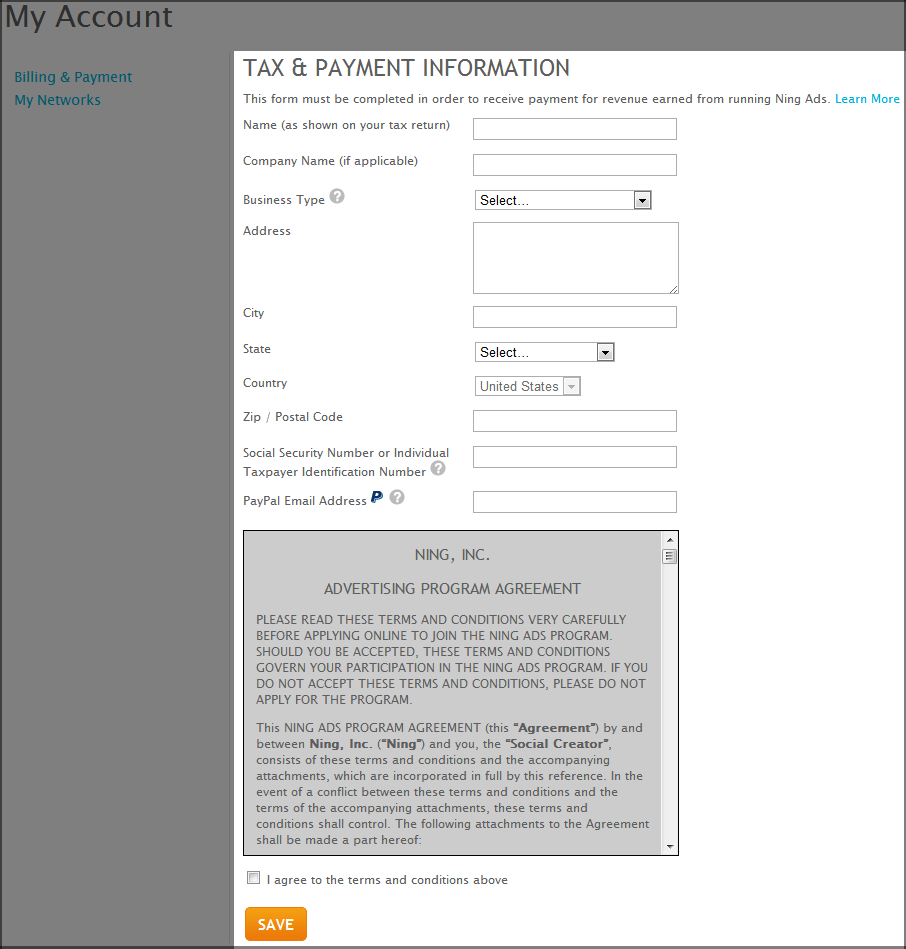 Fill out your name and address. If you are using your Ning Network as part of your company, fill out the Company name and select a Business Type. If you're running your Ning Network for yourself, you'll want to select "Individual / Sole Proprietor."
Based on your choice for Business Type you'll need to specify your Social Security Number, Individual Taxpayer Identification Number, or Employer Identification Number (Tax Identification Number). Social Security Numbers are straightforward, but Taxpayer Identification Numbers can be more complex. For more information, please refer to the IRS website.
Money earned through Ning Ads is paid via PayPal. If you don't currently have a PayPal account, you can create one here. You'll need to specify the PayPal email address you'd like payments to be made to.
Once you've filled out the form, review all the information. If you don't provide the correct tax and payment details you may not receive payment on time. Be sure to hit Save and you're done! You can head back to your network to activate Ning Ads if you haven't already.
Similar Articles: