As a Network Creator or an administrator, you can send a Broadcast Message to all members of your Ning Network by navigating to the My Network tab and clicking the "Broadcast Message" icon or "Message Broadcast" link. You can also use this feature to message all members in a Member Category by selecting the category from the drop-down menu. This is a great way to update members about your Ning Network or promote new features and content!
After adding a subject line for your Broadcast Message you can use the text editor to add and format text, images and links. You can click the "HTML" tab all the way on the right if you'd like to add HTML or paste any content you copied from another source.
To really spice things up, you can click on the "HTML Editor" tab and add inline CSS. Check out resources like this one for some CSS tips.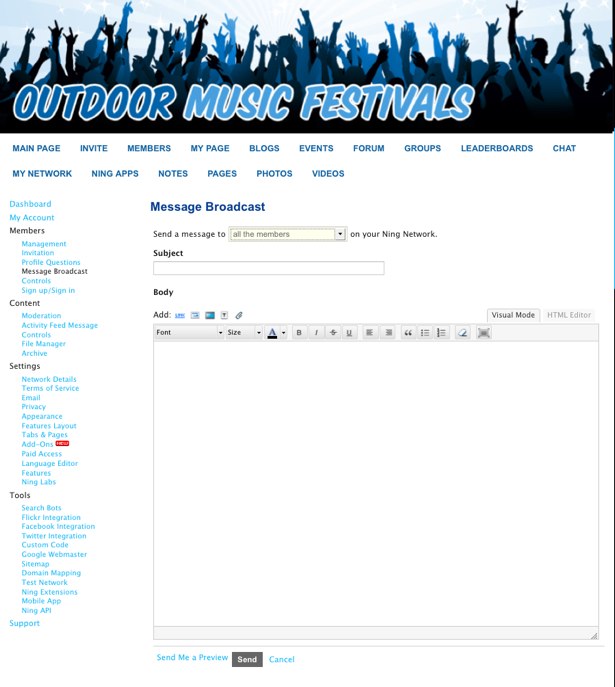 Before sending the Broadcast Message to all members on your Ning Network, you can click "Send Me a Preview" at the bottom of the page. This sends the Broadcast Message only to you, so that you can get a feel for how it will look in an email.
When you are finished previewing your Broadcast Message, click the "Send" button to send it to your members.
Similar Articles: